For too long, northern homeowners and home landscapers have had to make sacrifices when it came to hardy trees and shrubs.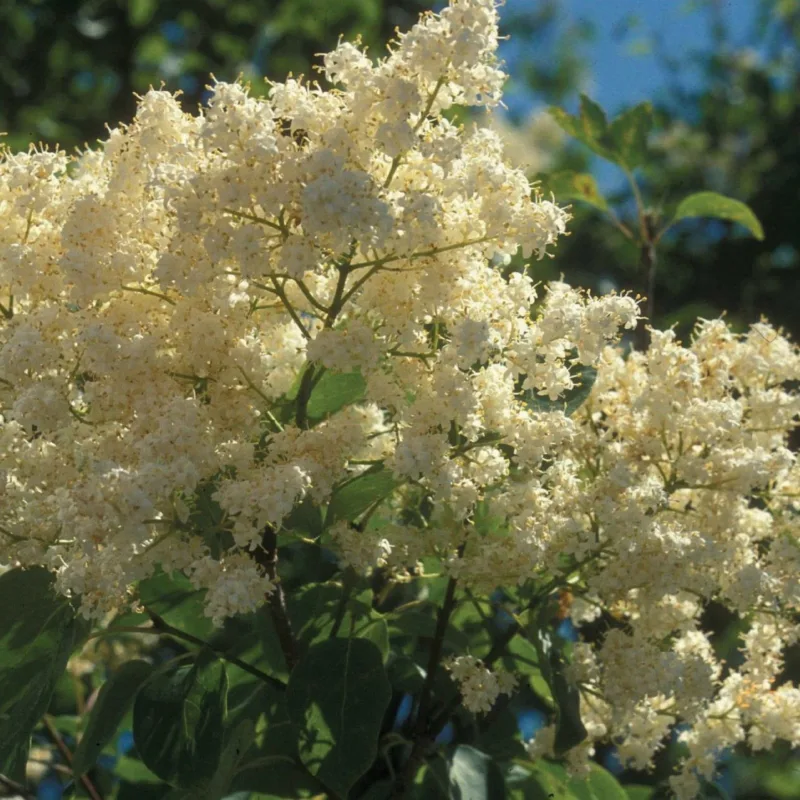 The palette at their disposal was limited at best, and it was often just a few "flavors" of the same species that only a trained botanist could possibly tell apart.
And for homeowners living in the plains states and prairie provinces seeking landscape trees and shrubs that were both hardy and tolerant of the dramatic climate at the same time, the opportunities were even more bleak.
But while homeowners were busy lamenting, our crystal ball was suggesting to us that good things were on the horizon courtesy of some very creative plant developers.
Already we're enjoying the benefits of plant development pioneers from across this horticulturally challenging region, who are too numerous to mention here.
Incredible trees such as Thunderchild flowering crab (Malus 'Thunderchild'), Toba hawthorn (Crataegus x mordenensis 'Toba'), Patmore green ash (Fraxinus pennsylvanica 'Patmore'), and Dropmore linden (Tilia x flavescens 'Dropmore'), to name but a few, are not only commonplace across the region but are standouts in their own right in much more favorable climates, where choice cultivars abound.
Well lately, there's a new kid on the block, so to speak, and it is the North Dakota State University in Fargo.
The plant developers there, led by the inimitable Dr. Dale Herman, have loaded their horticultural guns with years of behind-the-scenes development, and are now firing volley after volley of prairie-hardy trees at eager home landscapers across the region.
Many of these specimens will join the ranks of staples on the nursery shelves. But some are truly groundbreaking and are destined to become classics, giving northern gardeners reason to rejoice!
Without further ado, here's a look at a few of the intriguing new releases from the brilliant horticultural plant development program at NDSU. Check your local nurseries for them; they are most worthy of seeking out!
Dakota Pinnacle Birch
Betula platyphylla 'Fargo'
Zone 3a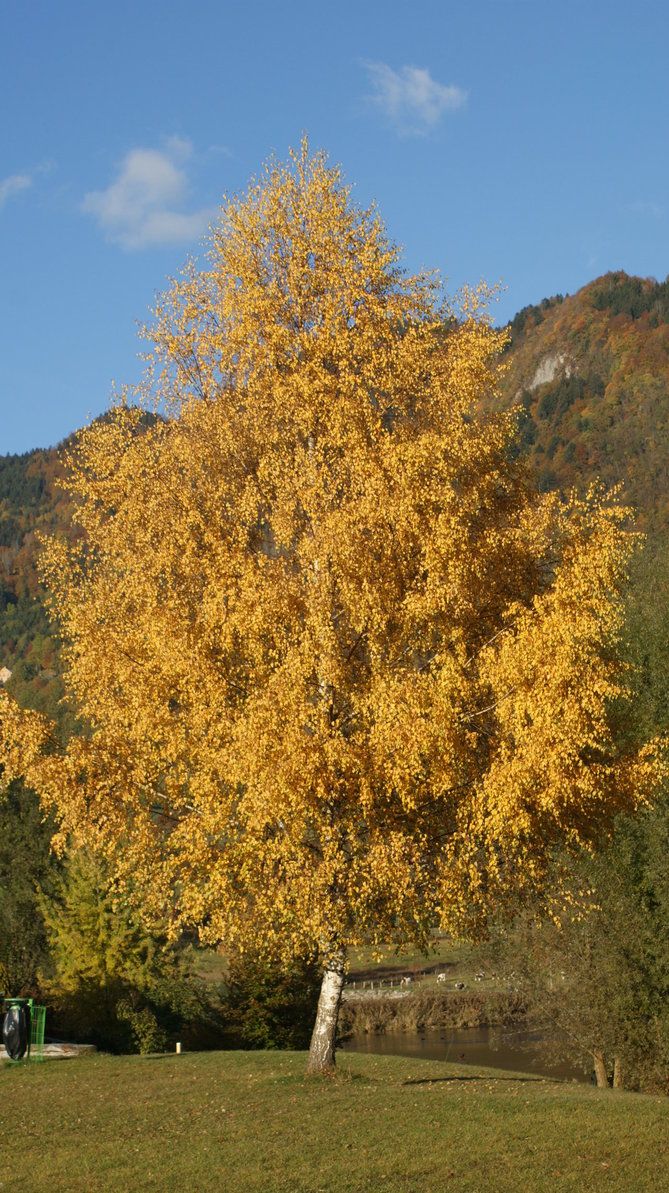 This is without question the flagship of NDSU's development program. There has been a distinct lack of rigidly columnar deciduous trees in the northern palette, a need filled to date by the rather weedy and weak Tower poplars or Swedish aspens.
But this noteworthy birch absolutely fits the bill – take it from someone who's seen a number of them in action! The bark color passes through a transitional phase from grayish-orange on 3-year-old stems, to orange-white on 6-year-old stems, to yellow-white on mature trunks, and is slightly exfoliating when mature.
The dark green quality foliage is retained until late autumn when it turns a stunning rich gold. Need we say more? This tree is relatively resistant to the bronze birch borer, although it should receive supplemental moisture in very dry or exposed sites.
Copper Curls Pekin Lilac
Syringa pekinensis 'SunDak'
Zone 3a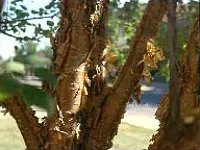 Here is one ornamental that is destined for greatness, and in short order. What would you get if you could cross the extremely popular Amur chokecherry with a Japanese tree lilac (not that it is botanically possible, though)?
Well, imagine a smallish (20-25') home landscape-sized ornamental tree that has very showy coppery-orange peeling bark and large, attractive creamy-white flower panicles, all in one package.
Copper Curls come in either a single-trunk form or a multi-stemmed. For too long this species has been underrated and underutilized, and this may just be the push that vaults it into popularity.
Consider this a wonderful new alternative to the Amur chokecherry but with much showier flowers and much less finicky.
---
---
Northern Acclaim Honeylocust
Gleditsia triacanthos 'Harve'
Zone 3b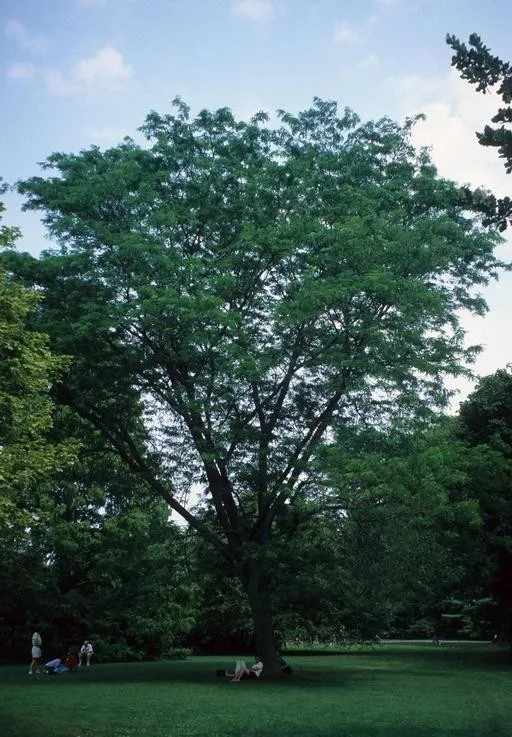 The time of the honeylocust on the northern plains has finally come. This highly ornamental shade and street tree is a staple in milder and moister regions and is now coming available for the harsh prairie climate through this fine cultivar.
Northern Acclaim is a medium-large tree with greater winter hardiness than most other available cultivars in the nursery trade. It is thornless, seedless, fast-growing, and fairly upright in form, similar to Skyline. With age, the sturdy tree widens.
It is quite drought tolerant and develops decent yellow fall color. For a species that has long resisted any advances onto the prairies and plains, this new release sounds almost too good to be true!
Prairie Radiance Winterberry
Euonymous bungeana 'Verona'
Zone 3a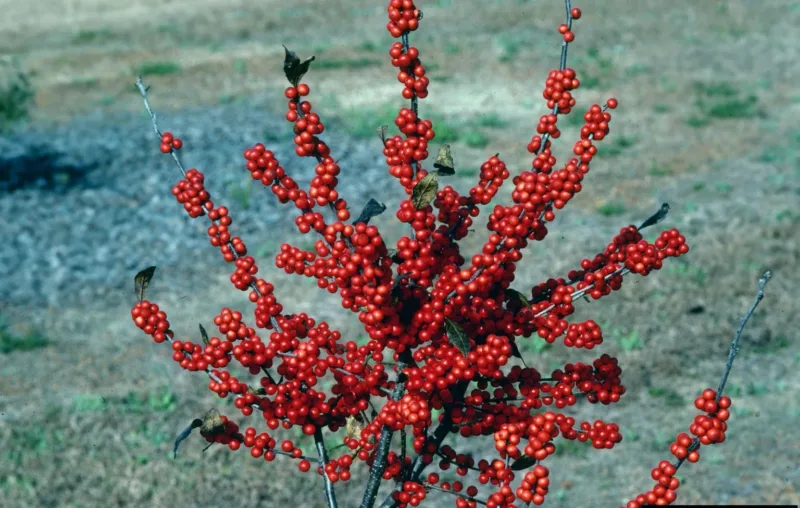 It's always great to hear of a totally new species making its way onto the prairie landscaping scene. This type of Euonymous isn't very well known in the trade but has proved itself worthy of ornamental use in NDSU's trials.
It produces a small 10 to 15-foot tree with a low-branched trunk or multiple trunks. It has quality green foliage and produces reddish fall color in sandy-loam soils to an intense pink in clay soils.
It produces a multitude of delicately pink-colored capsules, which begin coloring in mid-August. In mid-to late-September, the capsules split open, exposing bright reddish seeds.
After the leaves drop, the gray-barked stems highlight the sequential color changes of the fruit. This plant is effective as a small specimen tree in yards, informal groupings in parks, and other areas.
Snow Mantle Gray Dogwood
Cornus racemosa 'Jade'
Zone 3a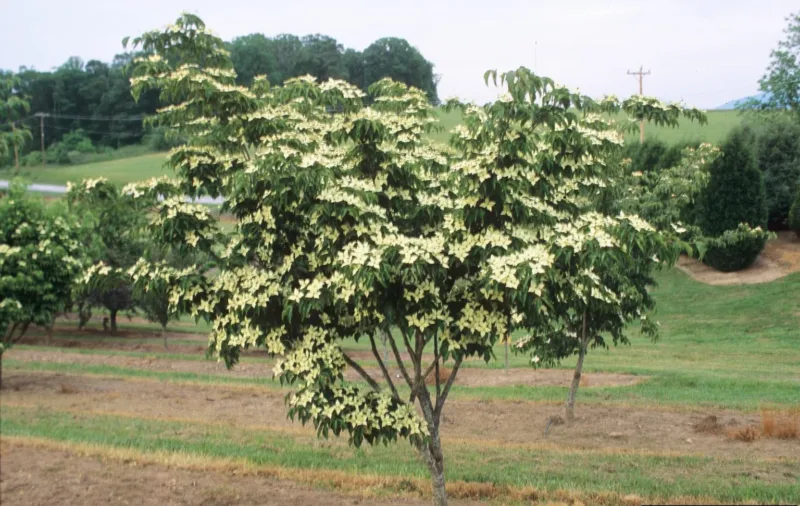 For years, northern landscapers have sought an equivalent to the flowering dogwoods of the East.
While that will never happen literally, there are a number of fine equivalent small trees for use in the landscape, with Snow Mantle the latest addition to the lineup.
This dogwood produces a small, compact tree covered with white flowers followed by white fruits, both borne in profusion. The fruits are usually retained on the plants late into the fall.
It grows with a somewhat layered, umbrella-shaped crown. It's lingering pink fruit pedicels also add interest in the fall.
The older and larger this selection becomes, the more attention it has aroused. It naturally grows multi-trunked, and is most effective when allowed to grow in this manner.
Prairie Horizon Manchurian Alder
Alnus hirsuta 'Harbin'
Zone 3a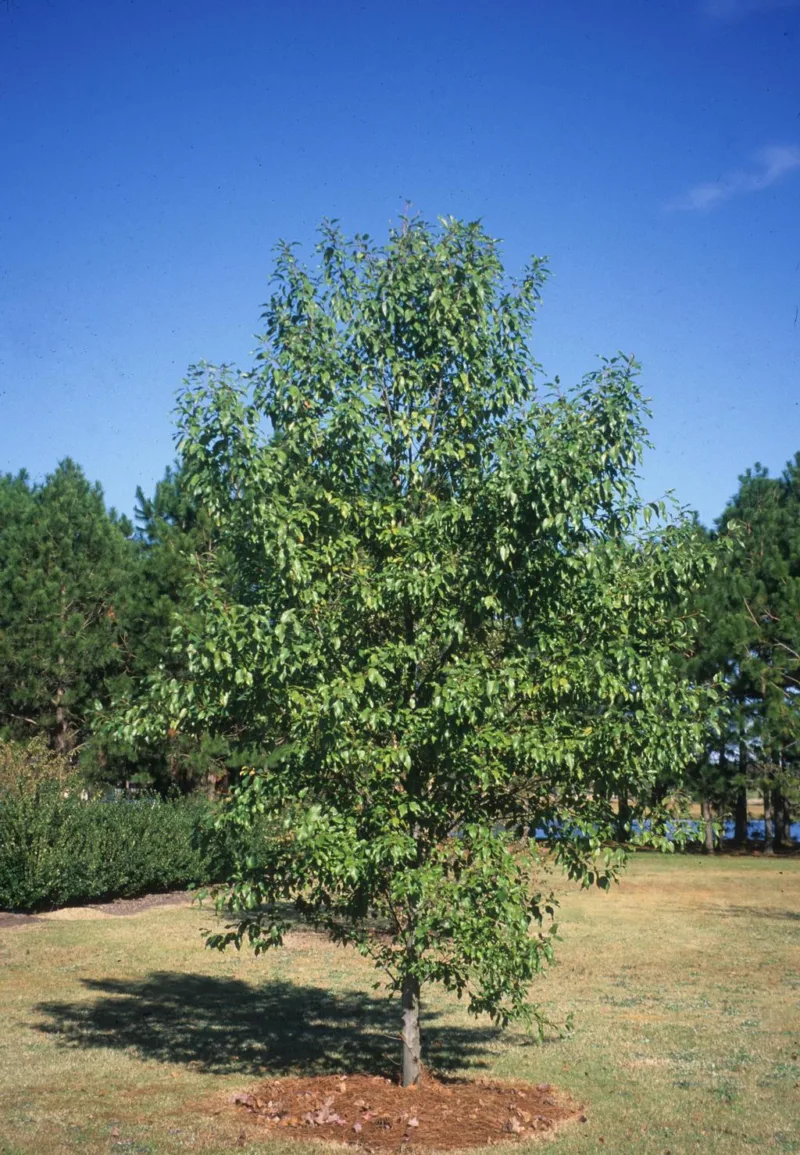 Alders are known for their glossy dark green foliage, their stunning bark, and their tolerance of extremely wet sites.
Unfortunately, this latter trait renders the plants highly intolerant of the kind of dry sites we find on the plains, save for river banks where they can dangle their roots in the water. Prairie Horizon is the most drought-tolerant alder evaluated in NDSU trials.
It is a rapid-growing, medium-sized tree with dark green leaves. The amazing bark is gray and almost beech-like.
Purple catkins and clusters of brown, cone-like strobiles add interest to the tree during winter. It will grow to about 30 feet in height when mature.
Prairie Torch Buckeye
Aesculus 'Bergeson'
Zone 3a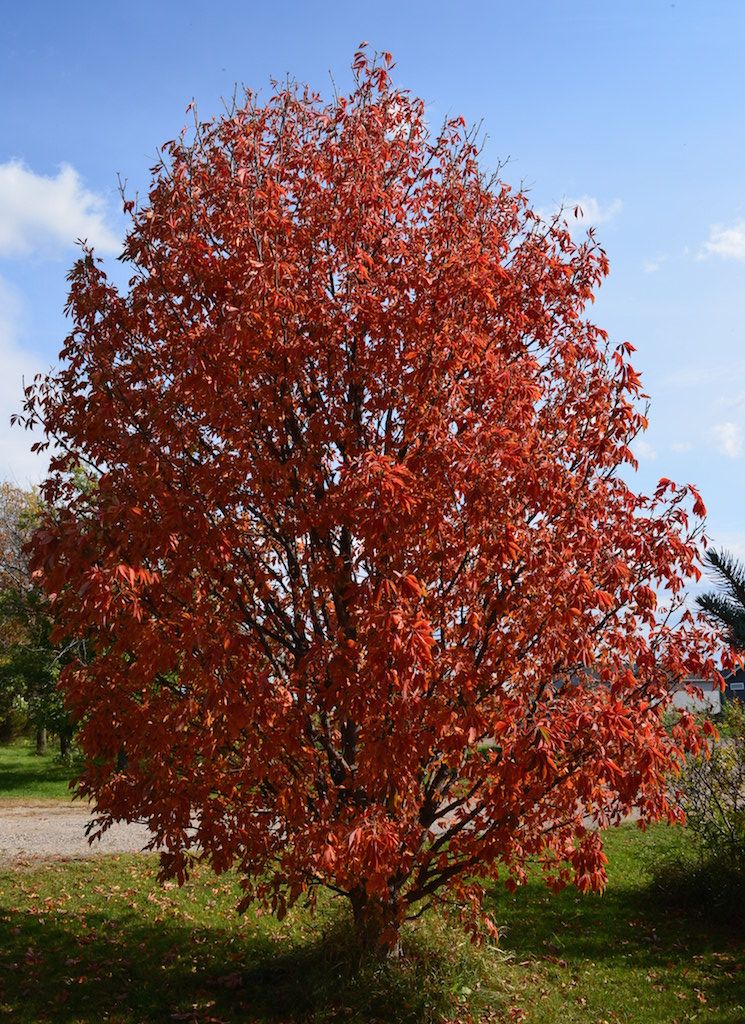 The Ohio buckeye is a truly hardy tree for northern sites but exhibits notoriously inconsistent fall color.
Some plants are a stunning orange, others turn a deep pumpkin, and most don't color well at all. This variety is a hybrid selected in northwestern Minnesota.
In trials, it grew faster than most run-of-the-mill buckeyes, producing a rather dense, globose form.
With age it broadens, becoming more mushroom-shaped. The foliage is of high quality, fairly coarse-textured, and typically composed of seven leaflets, which incline downward in an umbrella-like fashion.
These characteristics lend a tropical touch to the tree's appearance. Autumn coloration in medium to light-textured soils is brilliant orange-red. This cultivar has proven far superior in quality to most seedlings of Ohio buckeye.
Prairie Expedition American Elm
Ulmus Americana 'Lewis & Clark'
Zone 2b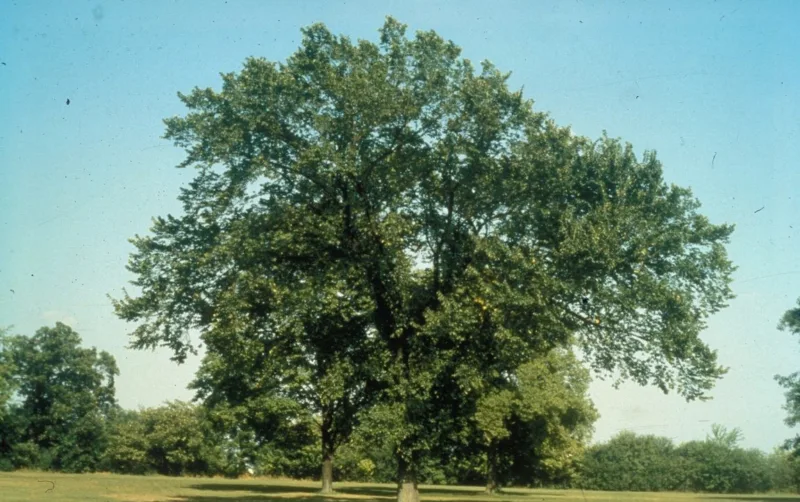 Could it really be true – an American elm that is resistant to Dutch elm disease? This selection is a lone survivor among American elm trees that died from Dutch elm disease along the Wild Rice River southwest of Fargo, ND.
When inoculated with the Dutch elm disease fungus, this tree displayed high resistance.
This selection produces dark-green foliage and develops the classic umbrella form which typifies the American elm.
It is being released and named for its apparent Dutch elm disease resistance in honor of the 200th anniversary of the Lewis and Clark Expedition in 2004. It will reach a semi-mature height of 50 to 55 feet in 25 to 30 years.
Stay tuned, because if this variety proves to be truly resistant in mass application, our prayers may have been answered!
Prairie Reflection Willow
Salix pentandra 'Silver Lake'
Zone 3a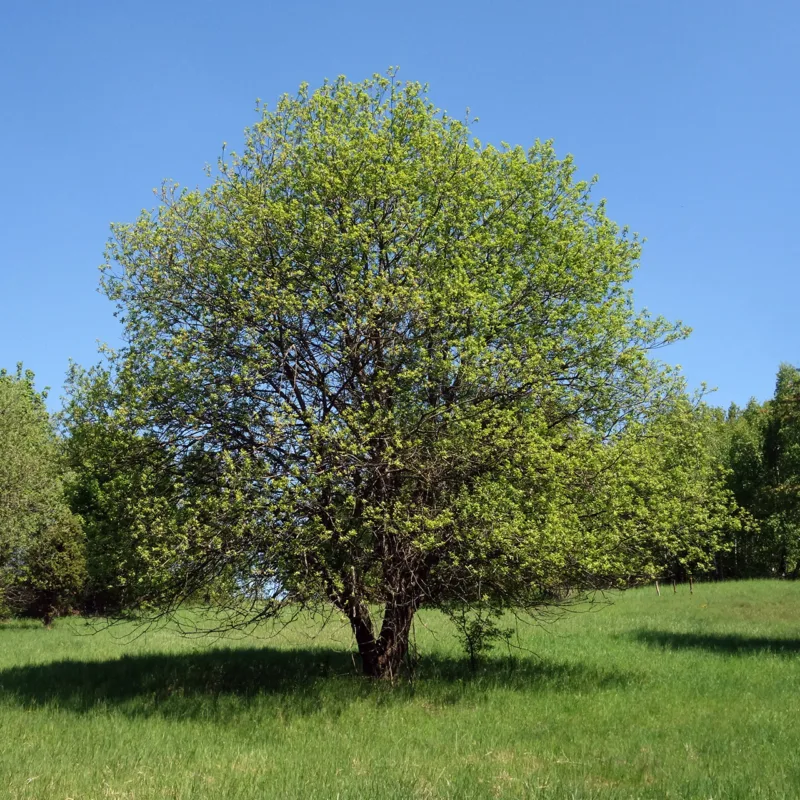 This is a superior selection of laurel willow based upon 13 years of evaluation at four NDSU Research/Extension Centers across the state of North Dakota. It originated from a farm near Brinsmade, ND, where it flourished for nearly a century.
The site was somewhat alkaline in pH, but the tree never suffered from chlorosis due to iron deficiency, a common problem experienced by some trees in such sites.
Prairie Reflection grows rapidly and produces a dense, rounded tree with very dark green, highly glossy foliage.
The glossiness of the leaves reflects sunlight much like a mirror, hence its name. It will reach a semi-mature height of 35 to 40 feet in 18 to 25 years.
Prairie Statesman Swiss Stone Pine
Pinus cembra 'Herman'
Zone 2b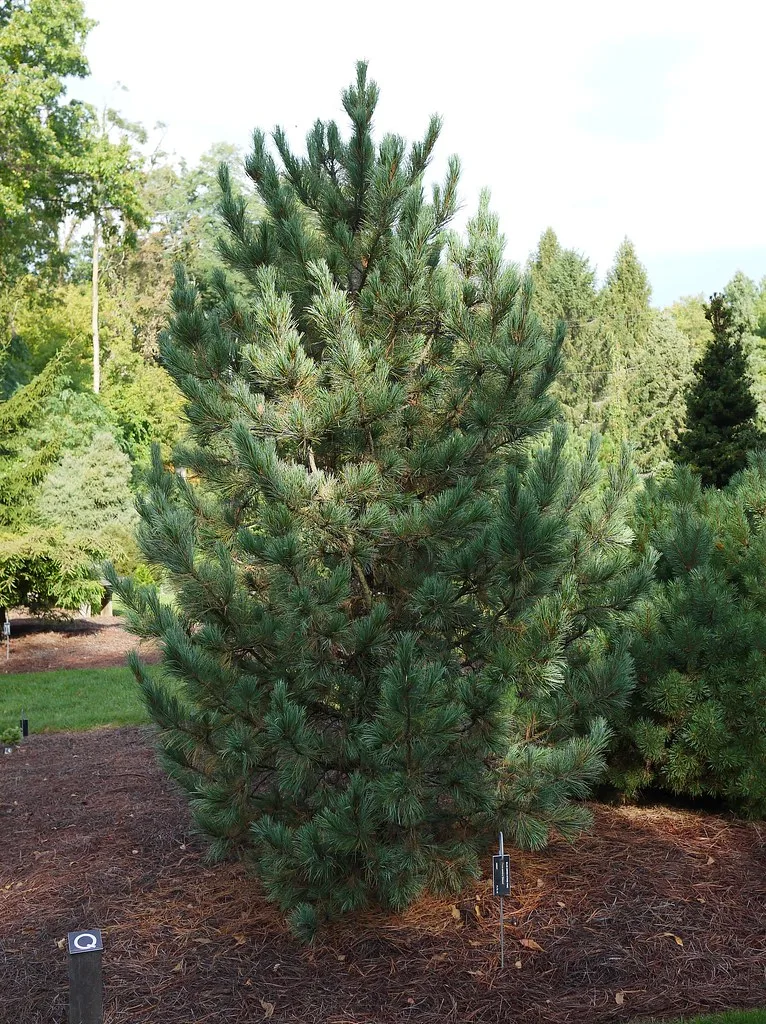 Swiss stone pine is a highly underutilized and wonderfully hardy pine that suffers relative obscurity in northern landscapes.
Once this pine species, native to the Alps, becomes better known to the public, it will become a popular landscape tree. Prairie Statesman is a very elegant, stately tree, as its name attests.
Its lateral branches curve markedly upward and slightly inward, resulting in a narrowly erect, strikingly-dense growth habit.
The color of needles year-round is a rich emerald green, with silvery-blue overtones. This makes a singularly outstanding specimen tree for northern latitudes. It will reach a semi-mature height of 25 to 30 feet in 25 to 30 years.