When it comes to high-quality furniture, Henredon is a name that stands out. With a rich history and exquisite craftsmanship, Henredon furniture has become a symbol of luxury and elegance. In this article, we will explore the fascinating history of Henredon furniture, discuss the cost of these timeless pieces, highlight some famous collections, and provide tips on how to identify authentic Henredon furniture.
The History of Henredon Furniture
Henredon was founded in 1945 by four talented craftsmen who had a vision to create beautiful furniture with exceptional quality. The name Henredon is a combination of the first three letters of the founders' names: Henry Wilson, Ralph Edwards, and Donnell Van Noppen.
From its humble beginnings in Morganton, North Carolina, Henredon quickly gained recognition for its superior craftsmanship and attention to detail. The company's commitment to using only the finest materials and employing skilled artisans contributed to its success.
The Cost of Henredon Furniture
Henredon furniture is known for its exceptional quality, and as such, it comes with a higher price tag. The cost of a piece of Henredon furniture can vary depending on factors such as the design, materials used, and the collection it belongs to.
On average, a Henredon dining table can range from $3,000 to $8,000, while a Henredon sofa can cost anywhere from $4,000 to $10,000. These prices may seem steep, but they reflect the craftsmanship and attention to detail that goes into each piece.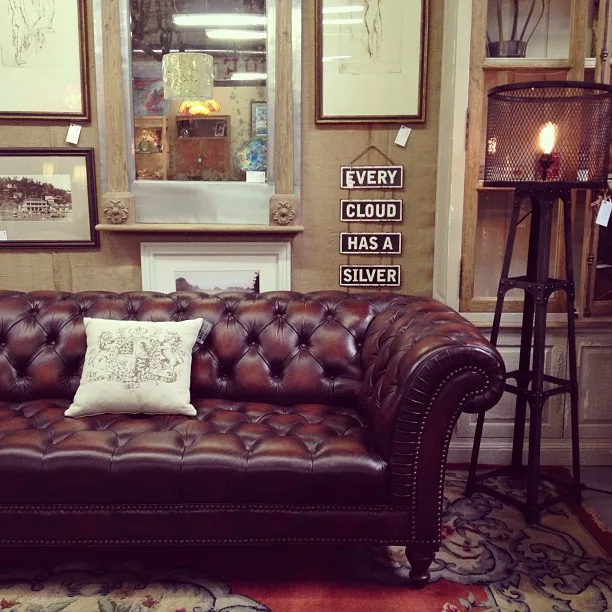 Famous Henredon Furniture Collections
When it comes to luxurious and exquisite furniture, Henredon is a name that stands out. With a rich history dating back to 1945, Henredon has been synonymous with timeless elegance and exceptional craftsmanship. Over the years, they have introduced numerous furniture collections that have become iconic in the world of interior design.
The Aston Court Collection
The Aston Court Collection is a true testament to Henredon's commitment to craftsmanship and attention to detail. Inspired by the grandeur of 18th-century English design, this collection features intricately carved woodwork, rich mahogany finishes, and luxurious upholstery. Each piece in the Aston Court Collection exudes a sense of regal sophistication, making it a perfect choice for those who appreciate classic elegance.
The Scene One Collection
If you are a fan of contemporary design, then the Scene One Collection is sure to captivate your attention. This collection showcases sleek lines, bold geometric patterns, and a harmonious blend of materials such as metal, glass, and wood. The Scene One Collection offers a modern and minimalist aesthetic that is both visually striking and functional, making it an ideal choice for those who prefer a more contemporary style.
The Villandry Collection
For those who appreciate the beauty of French-inspired furniture, the Villandry Collection is a true masterpiece. This collection draws inspiration from the grandeur of the Château de Villandry in France, known for its stunning gardens and exquisite architecture. The Villandry Collection features elegant curves, intricate carvings, and luxurious upholstery, creating a sense of refined opulence that is reminiscent of the French countryside.
The Fireside Collection
If you are looking to create a cozy and inviting atmosphere in your living space, the Fireside Collection is the perfect choice. This collection embraces the warmth and comfort of traditional design, with its plush cushions, soft fabrics, and rich wood finishes. The Fireside Collection offers a range of seating options, including sofas, armchairs, and ottomans, allowing you to create a welcoming and relaxing ambiance in your home.
The Acquisitions Collection
The Acquisitions Collection is a true treasure trove of unique and eclectic pieces that have been carefully curated from around the world. This collection showcases a diverse range of styles, from traditional to contemporary, and features exquisite craftsmanship and attention to detail. Whether you are looking for a statement piece or a subtle accent, the Acquisitions Collection offers a wide selection of furniture that will add character and charm to any space.
These are just a few examples of the famous Henredon furniture collections that have become synonymous with timeless elegance and exceptional craftsmanship. Whether you prefer classic designs or contemporary styles, Henredon offers a range of furniture collections that cater to every taste. With their commitment to quality and attention to detail, Henredon continues to be a trusted name in the world of luxury furniture.
Identifying Authentic Henredon Furniture
With the popularity of Henredon furniture, it's important to know how to identify authentic pieces. Here are a few tips:
1. Research and Documentation:
The first step in determining the authenticity of your Henredon furniture is to do your research. Look for any documentation that came with the piece, such as receipts, certificates of authenticity, or original labels. Henredon is known for its attention to detail, so genuine pieces often come with proper documentation.
2. Examine the Construction:
Henredon furniture is made with precision and care. Take a close look at the construction of the piece. Authentic Henredon furniture is typically made with high-quality materials like solid wood and features dovetail joints. The craftsmanship should be impeccable, with smooth edges and seamless finishes.
3. Check the Labels and Markings:
Authentic Henredon furniture will have labels or markings that indicate its origin. Look for the Henredon logo, which is usually stamped or engraved on the piece. The logo should be clear and legible, without any misspellings or inconsistencies. Additionally, check for any serial numbers or other identifying marks that can help verify its authenticity.
4. Seek Expert Opinion:
If you are still unsure about the authenticity of your Henredon furniture, don't hesitate to seek an expert opinion. Reach out to reputable antique dealers or furniture appraisers who specialize in Henredon pieces. They have the knowledge and experience to identify genuine Henredon furniture and can provide you with a professional assessment.
5. Compare with Known Authentic Pieces:
If possible, compare your Henredon furniture with known authentic pieces. Visit reputable furniture stores that carry Henredon or browse online marketplaces to see if you can find similar designs. Pay attention to the details, such as the materials used, the craftsmanship, and the overall aesthetic. This can help you spot any discrepancies or inconsistencies.
Authentic Henredon furniture is a valuable investment that can bring beauty and elegance to your home. By following these steps and doing your due diligence, you can confidently determine if your Henredon furniture is authentic. Remember, when it comes to authenticity, knowledge is power!
Conclusion
Henredon furniture has a rich history and is synonymous with luxury and craftsmanship. While the cost of these pieces may be higher, they are an investment in quality and timeless design. Whether you're looking to add a touch of elegance to your home or appreciate the artistry of fine furniture, Henredon is a name that will never disappoint.