When it comes to bathroom renovations, many homeowners are looking for ways to add luxury and comfort to their space. One popular feature that is often considered is heated floors. The idea of stepping onto warm tiles on a chilly morning is certainly appealing, but can heated floors be installed in the shower as well?
While heated floors are commonly added to bathroom areas, installing them in the shower requires careful consideration of safety and functionality. Let's explore the topic and find out if it's a viable option for your shower.
The Safety Factor
When it comes to electrical components, safety should always be the top priority. In a wet environment like the shower, there are additional risks to consider. Water and electricity don't mix well, so it's crucial to ensure that any electrical system in the shower is properly installed and protected.
Before installing heated floors in the shower, consult with a professional electrician who specializes in bathroom installations. They will be able to assess your specific shower setup and determine if it's safe to proceed. They may recommend alternative heating options that are better suited for wet areas.
Functionality in the Shower
Even if the safety concerns are addressed, the functionality of heated floors in the shower may still be questionable. While it's possible to install heated flooring in the shower area, it may not provide the desired results.
The purpose of heated floors is to warm up the space and provide comfort. In a shower, the primary focus is on water flow and drainage. The heat from the heated floors may not be able to penetrate through the water and provide the desired warmth. Additionally, constant exposure to water and moisture may affect the longevity and performance of the heating system.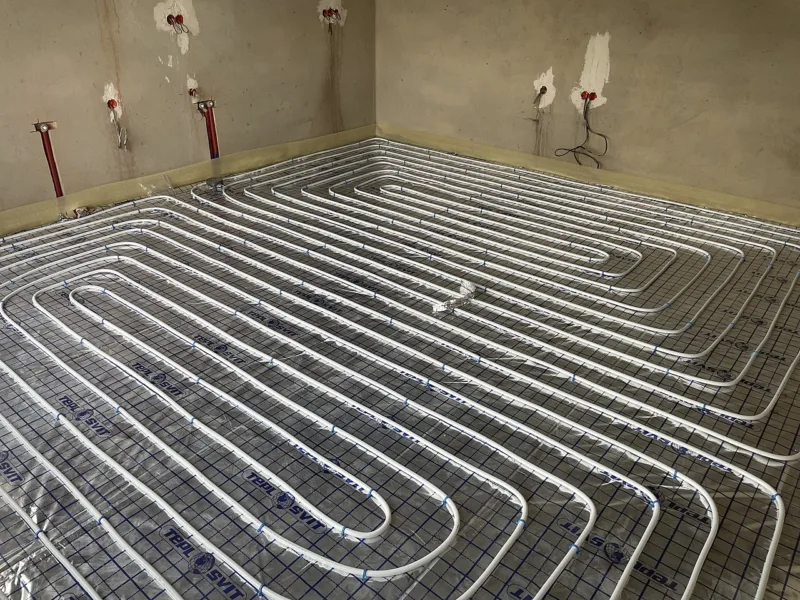 Alternative Heating Options
If you're looking to add warmth to your shower area, there are alternative heating options that are specifically designed for wet environments. One popular choice is a heated towel rack. These racks are installed near the shower and provide a source of warmth and comfort. Not only do they keep your towels toasty, but they can also help warm up the surrounding area.
Another option is to install a radiant heat panel on the wall or ceiling of the shower. These panels are designed to withstand moisture and provide gentle and even heat. They can be controlled with a thermostat, allowing you to adjust the temperature to your liking.
The Bottom Line
While the idea of heated floors in the shower may sound luxurious, it's important to prioritize safety and functionality. Consult with a professional to assess the feasibility of installing heated floors in your shower. Alternatively, consider alternative heating options that are specifically designed for wet environments.
Remember, the goal is to create a comfortable and functional shower space that meets your needs while ensuring the safety of you and your family.