The Importance of a Cockroach-Free Environment
Welcome to our blog, where we prioritize the health and safety of our valued clients. As a food establishment, we understand the significance of maintaining a clean and pest-free environment. One particular pest that can wreak havoc in any kitchen is the dreaded cockroach. In this blog post, we will explore the signs to watch out for to ensure your food establishment remains cockroach-free.
A cockroach infestation can have severe consequences for any food business. Not only does it pose risks to the health and safety of your customers, but it can also damage your reputation and lead to financial losses. By staying vigilant and addressing any signs of cockroaches promptly, you can protect your establishment and continue to provide a safe dining experience for your patrons.
Recognizing the Signs of Cockroach Infestation
It is essential to be able to recognize the signs of a cockroach infestation early on. By doing so, you can take immediate action and prevent the problem from escalating. Here are some common signs to watch out for:
Droppings: Cockroach droppings are small, dark, and cylindrical in shape. You may find them in areas where cockroaches frequent, such as behind appliances, in cabinets, or along baseboards.
Odor: Cockroaches emit a strong, musty odor that becomes more noticeable as the infestation grows. If you detect an unpleasant smell in your food establishment, it could be a sign of cockroaches.
Egg Casings: Cockroach egg casings, also known as oothecae, are brown or reddish-brown and may be found in hidden corners or crevices. These casings can contain multiple eggs, so spotting them is a clear indication of a breeding population.
Live Cockroaches: Spotting a live cockroach is perhaps the most obvious sign of an infestation. If you see cockroaches scurrying across your kitchen floor or anywhere in your establishment, it's time to take action immediately.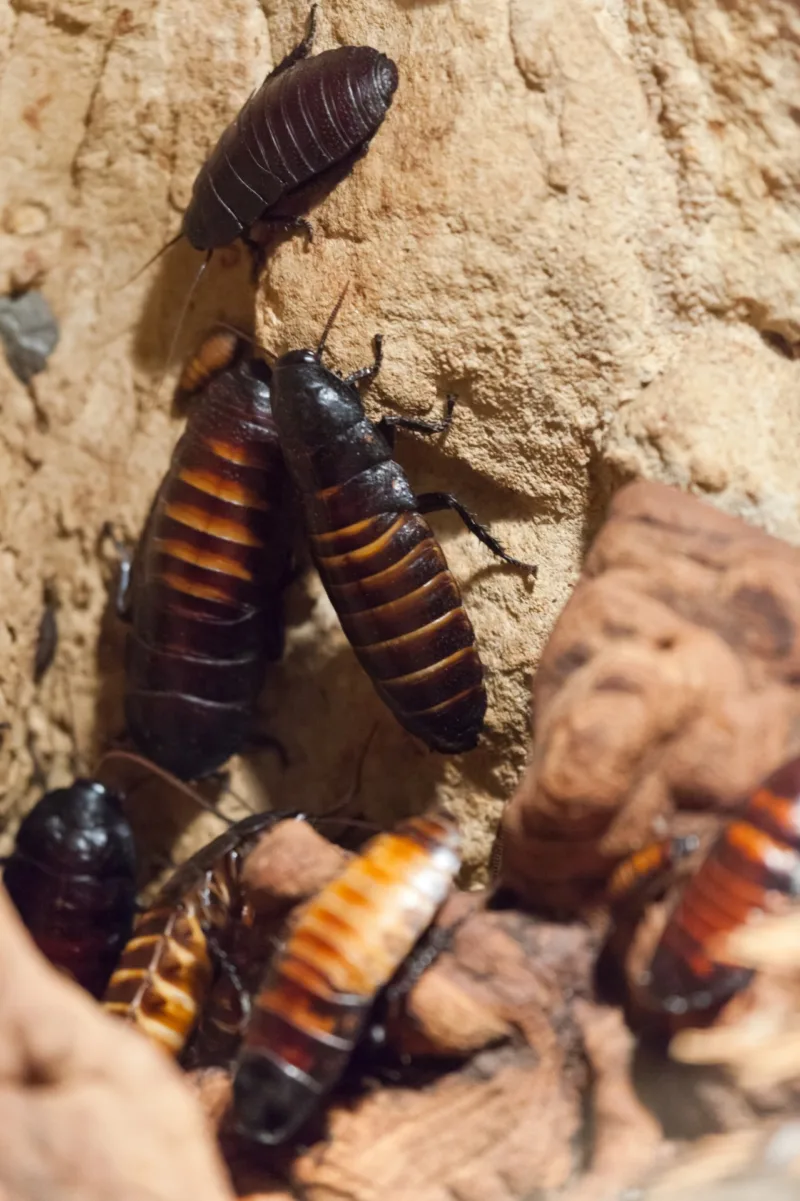 Taking Action and Preventing Cockroach Infestations
Now that you are aware of the signs to watch out for, let's discuss the steps you can take to prevent and eliminate cockroach infestations:
Maintain Cleanliness: Regularly clean and sanitize your food establishment, paying extra attention to areas where cockroaches are likely to hide, such as under appliances, behind sinks, and in storage areas.
Eliminate Food Sources: Cockroaches are attracted to food and water. Keep your establishment tidy and promptly clean up any spills or crumbs. Store food in airtight containers and dispose of garbage regularly in sealed bins.
Seal Entry Points: Inspect your establishment for any cracks or openings that could serve as entry points for cockroaches. Seal these gaps with caulk or other appropriate materials to prevent their entry.
Consult Professionals: If you suspect or confirm a cockroach infestation, it is crucial to seek professional pest control services. They have the expertise and tools to eliminate cockroaches effectively and provide ongoing prevention strategies.
By following these guidelines and remaining vigilant, you can ensure your food establishment remains cockroach-free. Your dedication to maintaining a clean and pest-free environment will not only protect your customers but also preserve your reputation as a trusted and reliable dining destination. Together, we can create a safe and enjoyable experience for everyone who walks through our doors.