Embarking on the DIY home maintenance journey isn't just about having the skills and creativity – it's also about being well-equipped.
Having the right tools at your disposal can turn daunting tasks into achievable, satisfying projects. Here, we'll explore the essential tools that should grace the arsenal of every DIY home maintainer.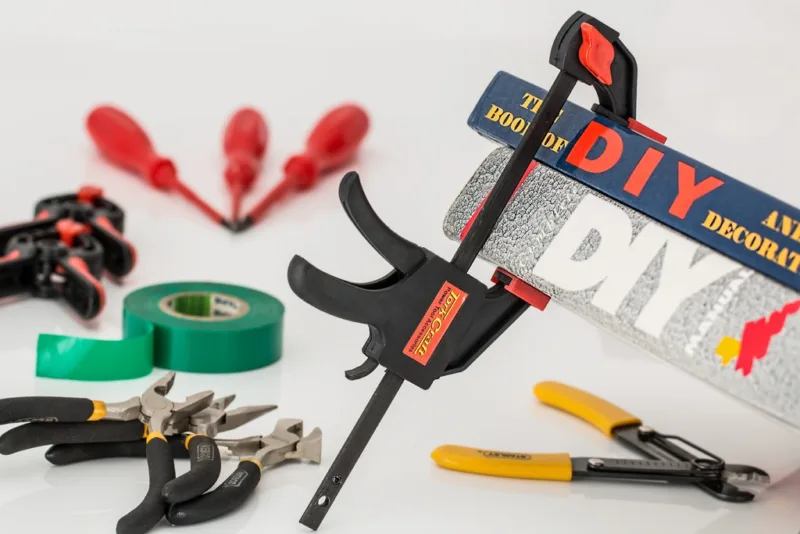 Basic Tools for Everyday Tasks
Hammer and Nails
A good-quality hammer is indispensable, used for everything from hanging pictures to building furniture. Accompanied by a varied selection of nails, these tools are a must-have.
Screwdrivers
A set of screwdrivers of different sizes and types (flathead and Phillips) is essential for tasks like assembling furniture, tightening fixtures, and more.
Power Tools for Efficiency
Cordless Drill
A cordless drill boosts efficiency, allowing for quick drilling and driving screws. With various attachments, it's versatile for numerous home projects.
Electric Saw
For those more intricate cutting tasks, an electric saw can provide precision and save time. Always exercise caution and follow safety guidelines.
---
Read Also:
---
Safety and Precision Instrument
Tape Measure and Level
Accuracy is key in DIY projects. A tape measure and level ensure that installations and assemblies are precise and aesthetically pleasing.
Safety Goggles and Gloves
Safety should be a priority. Always have safety goggles to protect your eyes from debris and gloves to shield your hands.
Specialized Tools for Specific Tasks
Plumbing Wrench
For plumbing tasks, a wrench designed for pipes and fittings is invaluable. It offers grip and mechanical advantage in turning objects.
Ergonomic Floor Pads
When working on tasks that require extended periods of kneeling, such as plumbing or gardening, ergonomic floor pads offer comfort, reducing strain on your knees and back.
Organizational and Storage Solutions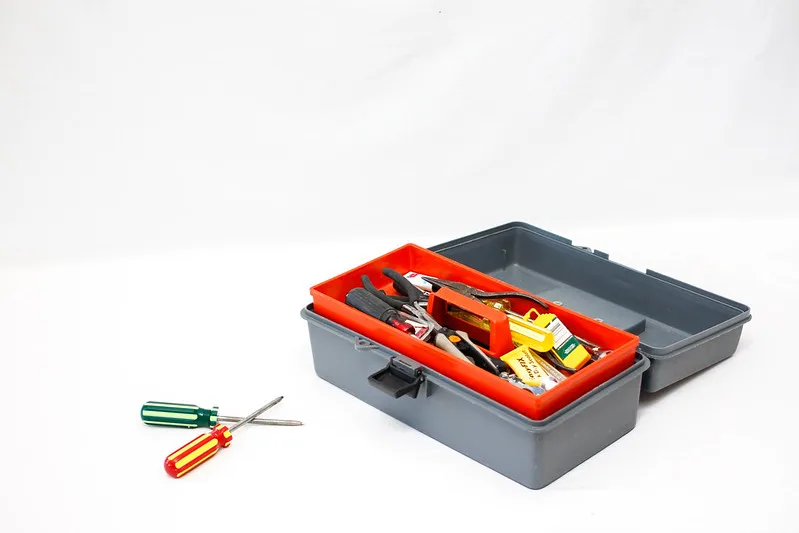 Tool Box
A robust toolbox helps organize your tools, ensuring they're always ready for use and easy to find. Opt for one with compartments for better organization.
Units
Install shelving units in your garage or workspace to store larger tools and equipment. It helps keep the space tidy and tools easily accessible.
In Conclusion
A DIY enthusiast understands that each tool, from the humble hammer to the precise electric saw, plays a pivotal role in crafting success stories out of ordinary home maintenance tasks.
While the skills and techniques are the artist's strokes, the tools are the palette that brings these strokes to life, each swoop and detail echoing the silent yet significant contribution of a well-equipped toolbox.
And in the world of DIY, comfort isn't a luxury—it's a necessity. Amidst the assortment of tools, the ergonomic floor pads stand as silent testimonies to the essence of comfort.
Their presence ensures that every stroke of genius is crafted in an ambiance of comfort, where creativity isn't stifled by physical strain but is nourished in the cradle of thoughtfulness.
Every DIY home maintainer knows that behind every seamlessly executed project is a toolbox teeming with variety, quality, and readiness. It's a space where each tool, meticulously curated and cared for, stands ready to breathe life into ideas and transform challenges into masterpieces.
The tape measure, the safety goggles, the cordless drill, and yes, the ergonomic floor pads – each narrates a tale of tasks executed with precision, safety, and an unwavering commitment to quality.
As your home basks in the tender touches of maintenance, echoing the silent songs of care woven by a well-equipped handler, every corner and surface is a testament to a truth universally acknowledged by DIY enthusiasts – the right tools aren't just an option.
They are the silent partners that transform effort into art, and tasks into testimonies of skill, care, and unyielding commitment to excellence.