A ground cover is essentially the flooring for the rooms of your outdoor living spaces. It's the variety of surface materials that cover the earth and dirt which are the foundation of most of your yard. It's a critical landscaping element that renders.
Think about it. We invest so much time and effort in selecting the right floor coverings for our homes. Sumptuous carpets in the living and family rooms, rich hardwood for the formal dining area, and durable vinyl for the foyer and bathroom; there seems to be an ideal covering designed for every room of the house.
And yet when it comes to choosing "floor coverings" for our outdoor living spaces, so many of us instinctively think of grass. Grass, grass, and nothing but grass…
Yes, the lush green lawn has become a status symbol of the modern world, the epitome of pristine conformist suburbia. To be sure, the grass is a fine groundcover choice, but by no means is it the only alternative in the landscape designer's tool kit.
In fact, it isn't always the optimal groundcover for many applications, yet the average homeowner reverts to it time and time again. That's why it's time for us astute northern homeowners to explore this concept of groundcovers in much greater detail. So come along with me for this fascinating ride!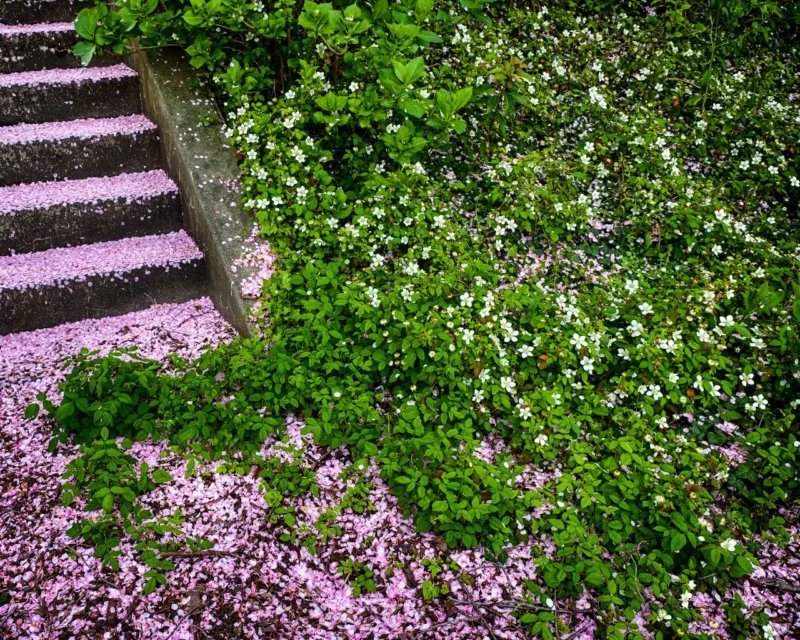 Defining a Ground cover in the Context of a Landscape
Let's start with a basic understanding of the term "groundcover". Actually, the analogy to your home is quite appropriate; a ground cover is essentially the flooring for the rooms of your outdoor living spaces.
It's the variety of surface materials that cover the earth and dirt which are the foundation of most of your yard. It's a critical landscaping element that renders these areas usable or maintainable by us humans when we enjoy and care for our outdoor spaces.
Many natural, organic, or man-made materials can perform the function of groundcovers. Durable surfacing materials such as asphalt, concrete, brick pavers, gravel, and bark chips – are all fine examples of possible groundcovers.
In fact, bare earth itself could be considered a groundcover were it not for the fact that it's not the most conducive to modern living, besides the fact that nature will eventually fill it in with vegetation if left to its own devices.
But when it comes to covering large spaces in a cost-effective manner or adding interest and dimension to the landscape, nothing beats the use of plants as groundcovers. And so we're going to focus this discussion on plants, and leave a dissertation on hard surfacing materials for other articles.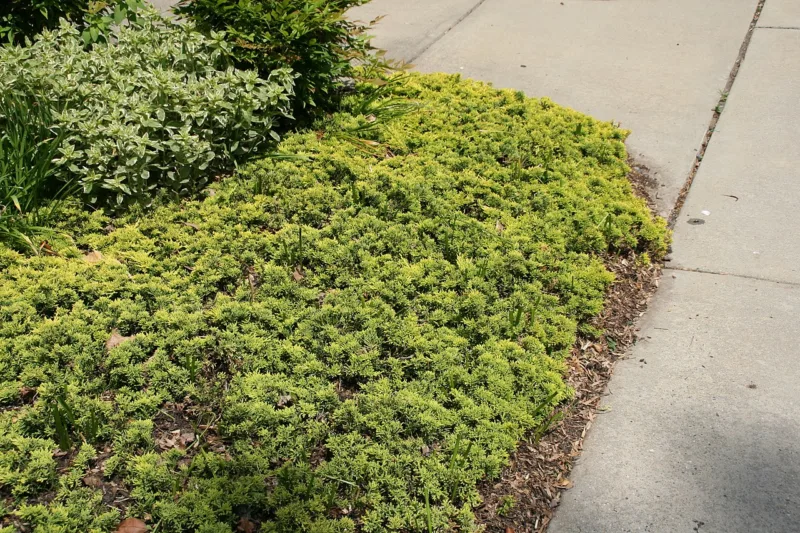 From a design perspective, the ideal ground cover is characterized by the functions it must perform in a landscape application. Good groundcovers must be structurally suited to the level of human activity and traffic they will experience.
They must be able to withstand the climatic extremes to which they will be subjected; the rain, snow, ice, drought, sun, and other abuses that our northern climates can throw at them. They should require as little upkeep as possible once established, given the large areas they will occupy. In a nutshell, good groundcover plants are tough, rugged, and low maintenance.
Groundcovers also serve an important visual function in the landscape, as anyone who meticulously cares for a lawn knows all too well. Since they tend to cover such large swaths of our properties, they are visually dominant in the landscape scene.
They form a critical component of the visual foundation of the composition along with the house, trees, and sky, and are typically called upon to serve as an effective backdrop for the accents and features of the landscape.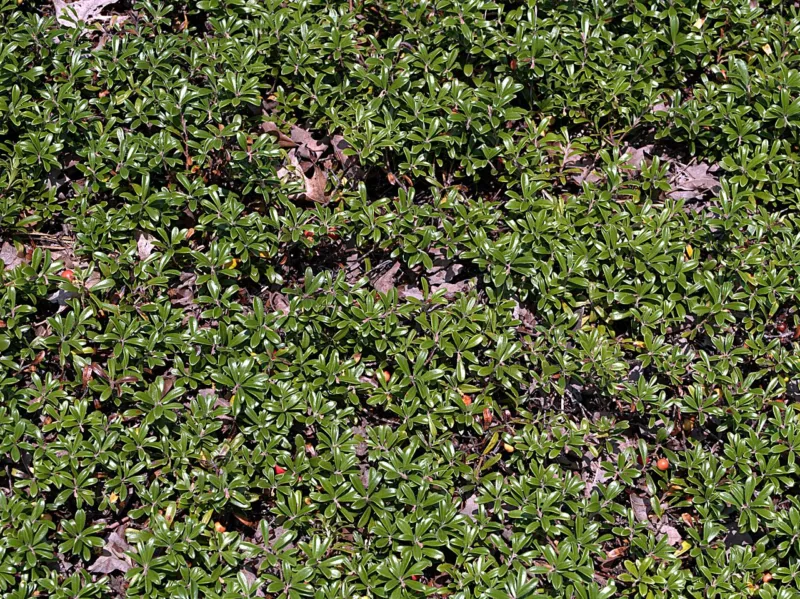 Because they form a part of the visual foundation of the landscape rather than elements of interest in themselves, groundcovers tend to be highly uniform, with little variation in form, texture, color, or height across large areas.
It's not that the individual elements are dull or uninteresting, but rather that they blend well into a single large mass, visually speaking. Just as with carpet or vinyl flooring, variations across the span of the "room" draw attention to themselves and are to be avoided.
And groundcovers shouldn't be thought of as gardens in a landscaping sense, even though they may be planted in "beds". Gardens are collections of plants and accessories that are designed to stand out, elements that are anything but uniform in their quest to create interest, and which require much input and attention to maintain.
Groundcovers are in fact the opposite of most of this; low maintenance, receding into the background, and as uniform as possible.
Groundcovers are a Purposeful Decision
So when and how does one use a groundcover effectively? Well, let's start by stating the obvious; all surfaces in a landscape have to be covered with something.
Some choices of coverings are self-evident, dictated by a primary function in the landscape other than just filling in space; driveways and walkways necessitate hard surfacing materials, gardens determine their own spaces, and the buildings and structures in your yard provide for their own coverings.
But what about the rest of the space in the yard? What surfacing do we "default" to when one isn't prescribed by a specific application? Actually, there's a flaw inherent to this question.
In practice, there shouldn't be a default, because every space in the yard has a set of design criteria that it must meet.
To help guide yourself to a solution, ask yourself these questions; what role does this space play in the overall landscape? what kind of traffic must it withstand? what will it receive in terms of light, moisture, and wind? what are the growing conditions (e.g. soil, drainage, slope)?
Once these questions have been considered, the selection of a groundcover becomes a purposeful decision rather than a default.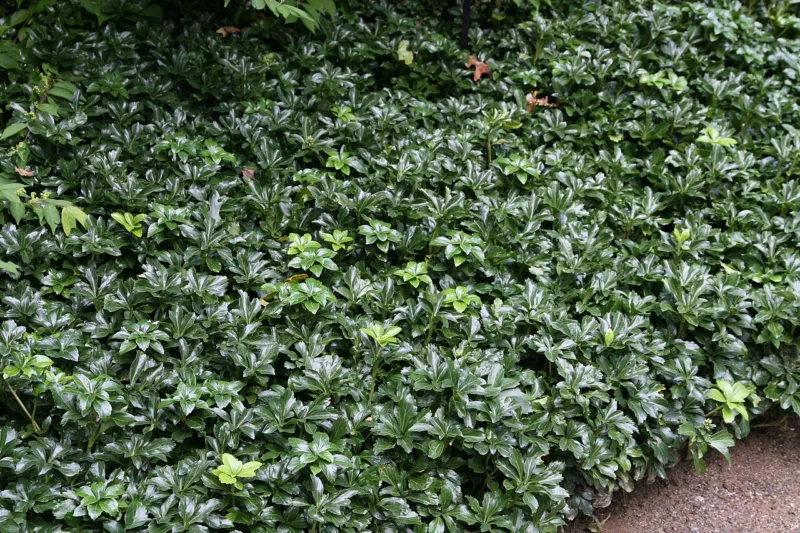 In fact, every decision in landscaping should be purposeful and well thought out. So when planning your landscape, don't think of lawn grass as a "default", but rather a conscious decision.
The grass is in fact an ideal choice for many applications. It is one of the most durable coverings for our sunny outdoor spaces, particularly those that are called upon to withstand a degree of human traffic. It's the ideal surfacing for sports and play areas. It is highly uniform and visually anchors landscape accents and structures effectively. It is tenacious and withstands a wide range of climatic extremes.
However, lawn grass has a darker side, as most seasoned homeowners know from experience. It is anything but low maintenance, requiring regular watering, fertilizing, and mowing to look its best. It doesn't tolerate shade, drought, or standing water and doesn't compete well with established trees. Its tenacity is also a curse as it incessantly tries to grow into gardens and walkways.
The basic design attributes of color, form, and texture are very important when selecting groundcovers, and grass offers exactly one set of these attributes. It doesn't lend scale or height to a composition and comes in exactly one form which looks solid from a distance and fuzzy when viewed up close.
It brings only one color to the designer's palette (unless poorly cared for, and that's another story!), and has exactly one texture. Not all groundcover applications call for a 3″ high deep green surface of medium fine texture, so if your specific application calls for anything other than these exact specifications, then lawn grass may not be the ideal solution.
Other basic landscape design principles apply as well. Like all other elements in the landscape, groundcovers need to be in scale and balance with their application. A massively uniform lawn space can visually overwhelm a smaller house and a few trees, even though that may not have been the intention.
Some vertical interest at a distance may be desirable to break up a composition, something which can be achieved by juxtaposing swaths of groundcovers of differing heights. Some variations in color can be very effective at the foundation scale rather than an endless sea of green, which is possible using different varieties of plants.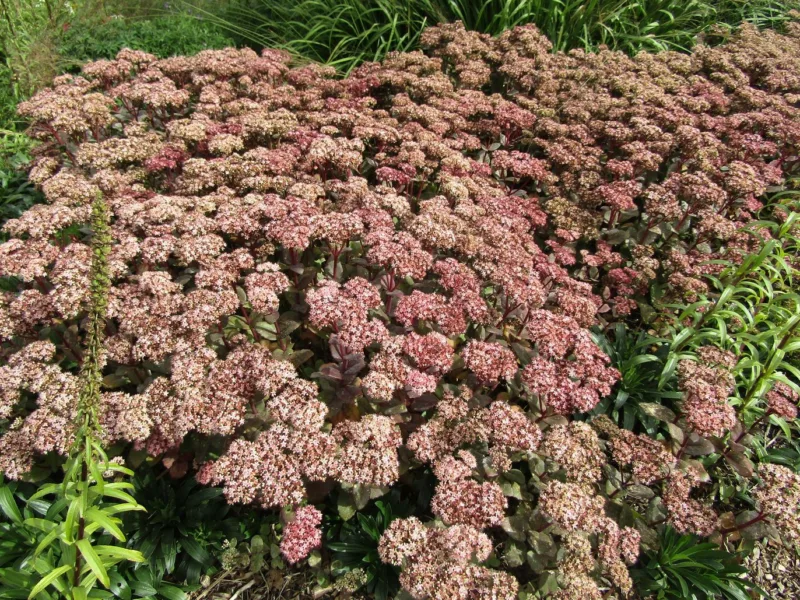 Groundcovers aren't exclusively reserved for covering large tracts of land, either; they can also be used to fill in smaller spaces in the landscape. There may be a corner of the yard that is too shady for grass to grow, or too wet or too dry, or along a slope that's hard to maintain, or along a watercourse or the wood's edge.
The good news is that there's an ideal groundcover selection for each of these applications. The key to making the right choice is to determine the requirements for the application, and then match them with the perfect plant.
---
Read Also:
---
The Makings of a Good Groundcover Plant
Now that we have an expanded view of the role groundcovers play in the landscape and the vagaries they must withstand, let's look at what kinds of plants make good groundcovers and in which particular applications they excel.
While some are specific to each application, there are a number of fundamental attributes that are common to all good groundcover selections. Good groundcover plants are generally low maintenance; the last thing you want to have to do is pamper a huge area of your landscape (that's why the grass was invented!).
They should establish themselves relatively quickly once planted, and fill in the area in short order. Plants spread by underground runners or stolons are ideal for filling in an area of their own accord.
They should compete well with weeds, and when mature should ideally outcompete weeds with minimal human intervention. They should look their best with little or no pruning, fertilizing, watering, or any other regular care and attention from the homeowner.
Groundcovers need to be tough and durable. They should be fully hardy and able to withstand the typical climatic extremes in your specific area; the periods of prolonged drought, heavy rainfall, accumulating ice, and snowpack that can be expected to occur. They should be tough enough to endure the kind of human traffic they are expected to experience, ranging from a minimum of the occasional weeding to actual periodic foot traffic.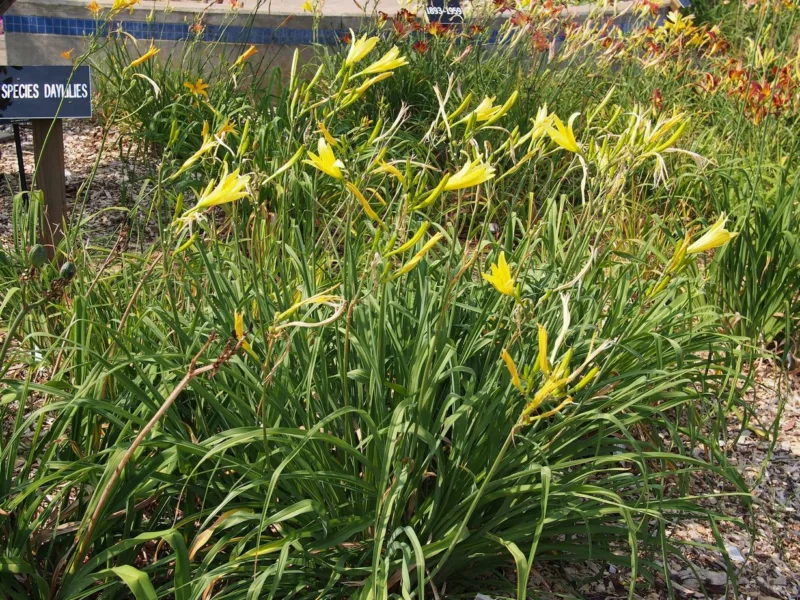 Visually, groundcovers should look good when planted in masses. That means they should be relatively uniform from plant to plant, maintaining their color, texture, form, and height as they mature and grow into each other.
They're the kind of plants that when a hundred are homogeneously planted across a large area, tend to look like one contiguous and uniform plant rather than a hundred accents or individual points of interest. The grass is an ideal example of this; when you closely inspect a lawn, can you tell which individual "grass plant" is which?
Crowding doesn't bother a good groundcover candidate, and it should maintain its attractiveness over most of its life. While it's not necessary for groundcover plants to possess any outstanding ornamental attributes, they shouldn't be burdened by any significant negative characteristics such as messy fruit, ugly flowers which require deadheading after blooming, or foliage that discolors at any time of the year.
Most effective groundcover candidates are either shrubs or perennials; let's face it, a groundcover of trees is better known as a forest! Low, spreading shrubs are very popular, while larger shrubs can also be very effective in specific applications such as a woodland transition or a background for a larger feature or accent.
Evergreen shrubs will provide a uniformity that endures across the seasons, excelling in the depths of winter and the doldrums of late fall and early spring, while deciduous shrubs can add dynamic interest to the composition with their changing foliage colors and varying textures with and without foliage.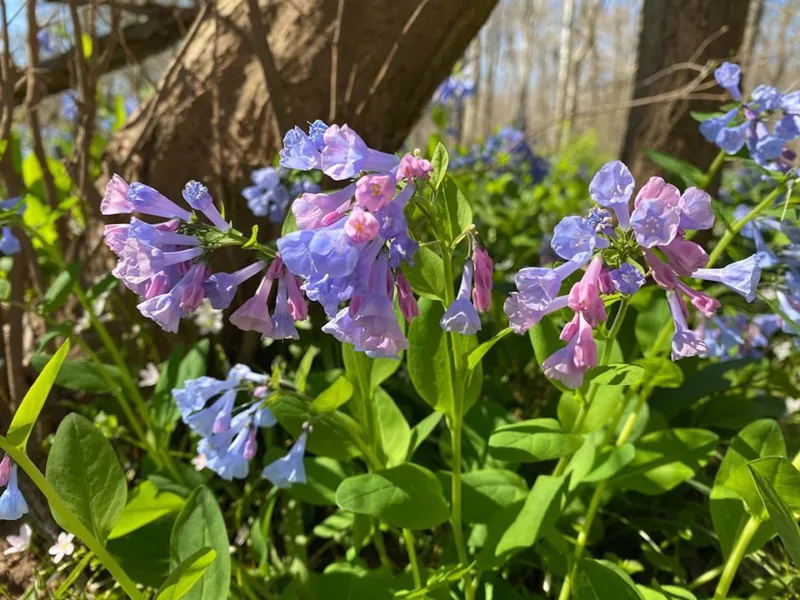 In general, shrubs don't handle human traffic well; this is more the domain of the perennial, with grass being the most popular, but by no means the only choice. Perennials are better suited for smaller-scale groundcover applications and stand up better to close inspection. Most perennial groundcovers are effective only during the growing season, although some, such as sedum and ornamental grasses, can perform their function all year round.
Just as a footnote here about traffic, let's not pretend that plants are the ideal choice for an area that gets regular heavy foot traffic. This is called a walkway or pathway, and shouldn't be constructed of living plants in the first place. Not even the healthiest turf grass will tolerate regular traffic; eventually, a path is worn, and it's time for you to consider a more durable surface.
Planting and Early Care are Critical
The key to creating a successful groundcover planting is in the preparation for planting and maintenance over the first few years of establishment. A little care and attention early on will reward the homeowner with years of trouble-free service and enjoyment.
When initially preparing to develop a groundcover planting, it's best to approach it in the same way as you would if planting a garden. That means fully excavating the area, introducing good garden soil, and eliminating all existing weeds and undesired vegetation.
If you think you're going to stick a bunch of plants into the lawn and hope they'll eventually choke out the grass and weeds, you're in for some serious disappointment.
Spacing is critical when planting groundcovers. While there's no simple rule of thumb for spacing at planting, you'll generally want to situate each plant about 1/2 to 3/4 their mature spread apart from each other.
Closer plantings will result in an earlier covering but may reduce the overall lifespan of the planting, while planting farther apart may prolong the establishment period and leave gaps where weeds can thrive.
Just as with a newly seeded or sodded lawn, expect to give some TLC during the first couple of years of establishment. As you're trying to grow your groundcover plants into a dense cover, the weeds will also be vying for the same space, and you, the human, are going to have to intervene.
Plan for regular weeding, watering, and fertilizing during the establishment years. Does that sound like work? Yes, it does, but it's clearly the case of a little short-term pain for greater long-term gain.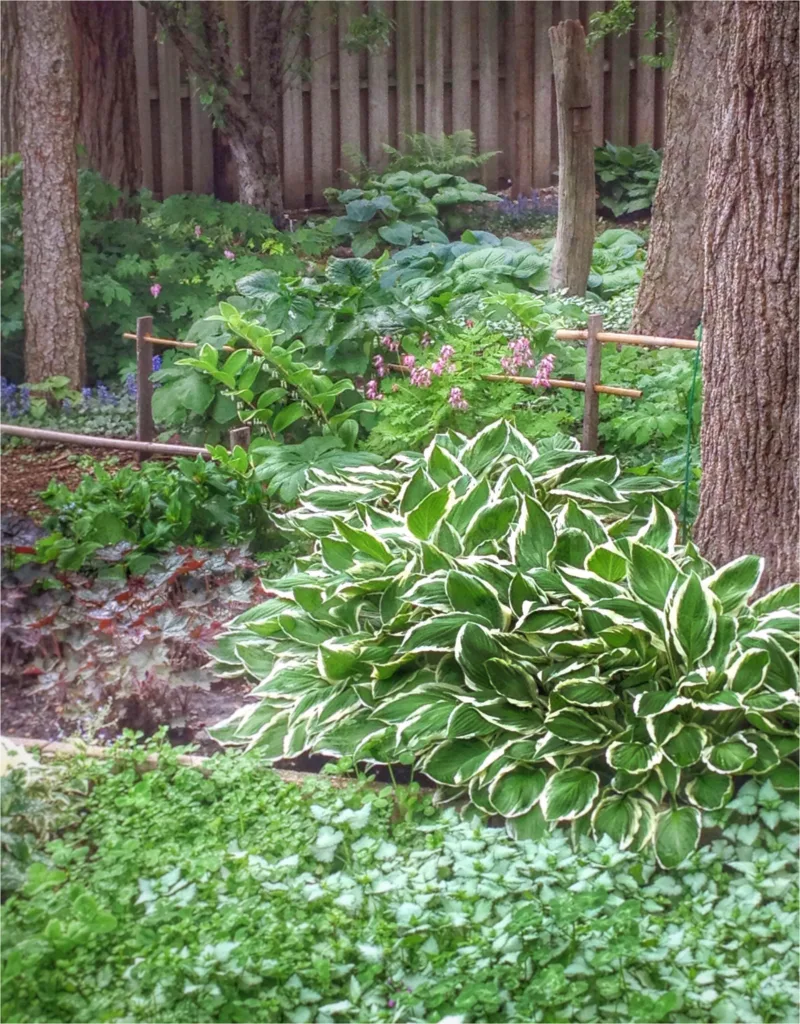 Once established, most groundcovers are tenacious and will thrive with little care and attention. The odd weed will get through and establish itself, but you can remove it at your convenience.
If you chose your ground cover carefully, you'll only need to water during prolonged periods of drought, and fertilization should be totally unnecessary. If you planned well, you'll pretty well be able to overlook the planting for the next 10 or 20 years.
Special Groundcover Applications
Here are a few special groundcover applications that warrant further discussion. I'll give you some key considerations and options if you are dealing with them in your planning.
Sunny Sites
The grass is an ideal groundcover choice for sunny sites. However, the grass isn't the only option, and may not even be desired for the reasons I discussed above.
Here are some fine alternatives to consider:
Scotch moss (Sagina subulata 'Aurea') – probably the lowest growing groundcover there is, great for planting between flagstones; not really a moss!
Thyme (Thymus spp.) – for a tough ground cover that's even lower than grass, try this fragrant alternative; great for filling in spaces between flagstones and walkways.
Creeping Jenny (Lysimachia nummularea) – vigorous without being invasive, pretty yellow flowers, also consider the yellow-leaved form.
Daylilies (Hemerocallis cv.) – all the rage as a groundcover these days and rightfully so, with grassy foliage and very colorful lily-like flowers in summer.
Spreading junipers (Juniperus spp.) – the ultimate evergreen groundcover shrub for sunny sites, this is one rugged hombre!
Japanese spirea (Spiraea x bumalda cv.) – lots of foliage and flower colors to choose from, actually quite tough once established.
Dwarf lilacs (Syringa spp.) – smaller lilacs have found favor as groundcovers, offering fragrance and showy flowers.
Shady Sites
Lawns inevitably fail in the shade, as many who try to discover. That's because the grass is sun-loving, and doesn't fare well in its absence. Luckily, there are a number of groundcover options that thrive in shade and which require far less care and attention than grass.
Here are a few plants to consider for shady sites:
Hostas (Hosta spp.) – great for adding color to shady areas, extremely uniform.
Virginia bluebells (Mertensia spp.) – lend a real woodland touch, and should be overplanted with late-season companions as they tend to go dormant in summer.
Foamflower (Tiarella spp.) – deceptively delicate-looking spikes of white flowers on a tenacious plant.
Sweet woodruff (Galium odoratum) – a wonderful woodland choice, spread by underground runners.
Dead nettle (Lamium spp.) – attractive flowers and variegated foliage, quite vigorous and almost invasive.
Periwinkle (Vinca minor) – excellent glossy evergreen foliage all year round, does well even in very deep shade.
Ostrich fern (Matteuccia strutheriopteris) – a tenacious spreading fern, gives a real woodsy feel to the planting.
Japanese spurge (Pachysandra terminalis) – extremely popular for its deep and lustrous green foliage, very resilient to weeds.
Yews (Taxus spp.) – one of the few evergreen shrubs which do well in shade.
Ural false spirea (Sorbaria sorbifolia) – a taller shrub that also tolerates shade and spreads to fill in an area.
Poor Sites
Sites with poor soils can be a challenge for the low-maintenance landscape, so it's important to choose plants that aren't heavy feeders and will withstand prolonged periods of drought without going to pieces.
Luckily, there are a number of shrubs and perennials which enjoy these inhospitable conditions. Here are a few to consider:
Sedum (Sedum spp.) – the ultimate perennial groundcover for dry sites, available in two heights, a most popular choice.
Bearberry (Arctostaphylos uva-ursi) – great ground cover for poor acidic and sandy soils where little else will grow.
Sumacs (Rhus spp.) – medium to tall shrubs which tolerate almost any soil and sucker profusely to form thickets; use only for covering larger areas.
Silverberry (Eleagnus commutata) – native plant of very dry, windswept plains with silvery foliage, fills in areas.
Pygmy caragana (Caragana pygmaea) – a new discovery as a ground cover with fine foliage and attractive yellow flowers.
Shady Dry Sites
The bad news here, folks, there are no groundcover plants (or any other plants, for that matter) that will tolerate both deep shade and low moisture. You'll be wanting to look at hard materials such as decorative rock or bark mulch to cover these areas.
Wet Sites
Many plants, grass included, despise standing water and ultimately languish and die if subjected to such conditions. While solving drainage problems is probably your first pathway to a complete solution, you can also consider these groundcover options;
Coyote willow (Salix exigua) – this shrubby willow actually enjoys standing water and is of a scale conducive to use as a groundcover, but needs full sun.
Butterburr (Petasites spp.) – a large, very coarse perennial that loves living near the water's edge, and will tolerate some shade.
Unconventional Solutions
Besides shrubs and perennials, I have seen people effectively utilize other plant combinations to cover large areas of land with great success.
Here are some to think about:
Wildflowers – Not for every location, but wildflowers do ultimately take care of themselves; best for a truly natural feel.
Woodland plantings – The notion here is to recreate the native riparian undergrowth or forest edge growth, a great transition planting if your property borders a native forest.