Beginning an urban, green homestead in your city. Gardening, composting, vermiculture, and raising animals are included in this article.
In today's economy, it comes as no surprise that the price of your health and nutrition has increased, making the idea of convenience and a low price for a boxed and processed meal more attractive. The average fast food buyer knows that it costs far less to choose a burger at a drive-through rather than a salad.
However, though this difference in price will force some into a corner for what they make into a meal, that does not necessarily mean that there are no other options. Increasingly popular (and more cost-effective!) is the lifestyle of homesteading.
What is Urban Homesteading?
When someone hears the term "homesteading," the image of farmers plowing their fields in the wild west may come to mind. Another idea may be that creating your own self-sufficient household would require many acres of land, and too much money to keep running. This is far from the truth when it comes to urban homesteading.
As people across the nation and the globe long to separate themselves from being so dependent on society and their supermarkets, they are turning toward homesteading.
Urban homesteading is having your own resources for food in a small urban space in order to increase your personal independence, productivity, and comfort in the event of an economic disaster—an ideal lifestyle for those intense survivalists.
It is nearly guaranteed to lower the costs of many of your home bills, particularly those of groceries. And, depending on how far you would want to go with a more simplistic lifestyle, even your electric and water bills could be lowered drastically.
The following video can help you get an idea of what homesteading is all about:
To summarize, homeowners of a 1/5 acre lot next to a freeway in Pasadena, California managed to take their 1/10 acres of land, the rest making up the house and garage, and create an urban homestead that features over 350 varieties of fruits, vegetables, edible flowers, goats, chickens, and rabbits.
They turn out a profit of over $20,000 per year from their front-door sales alone and produce over 6,000 pounds of food annually from their gardens. They rely on year-round gardening and companion gardening to use most of their tiny space.
In return? They never have to buy groceries, their electric bill is $12 a month, their water bill is approximately $50 a month for all of their plants, and their gasoline bill for their vehicles is nearly nonexistent.
So how do these city dwellers, and so many on the road to independence take advantage of nature?
Vertical and Companion Gardening
Urban Homesteaders have developed clever ways of using every inch of blank space in their homes and backyards to their full potential. One such way is through vertical gardening.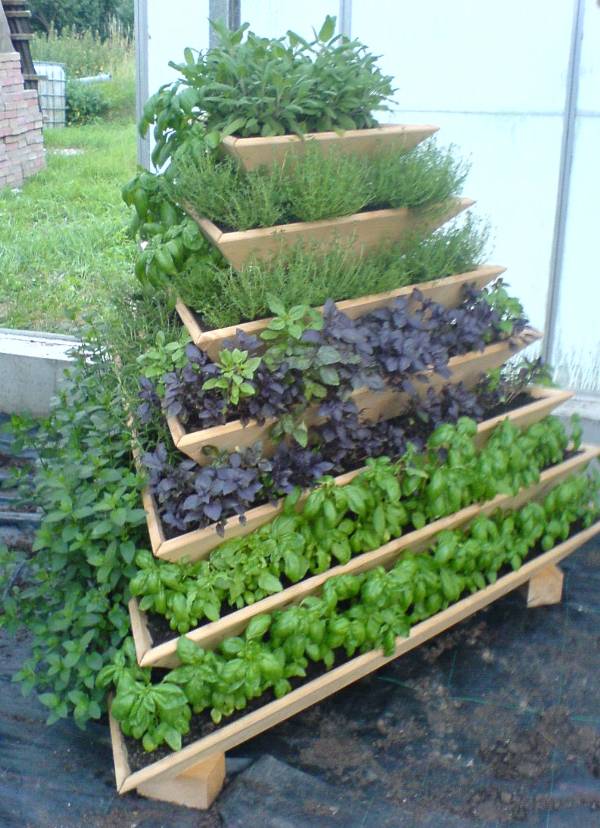 As shown by this pyramid garden, vertical gardening takes the least amount of space with the most amount of yield by moving up, using the space most don't consider or that most don't use in the typical square box garden.
Multiple types of plants can be planted in each section of a pyramid garden. And the best part is, most anything can be used to create one of the different varieties.
Vertical gardens can be made through a cascade of wine or plastic bottles hanging from a window, or shelves made against a backyard fence. It saves space and is proven to make the most out of even the tiniest apartment.
Another way to save space in your garden is to implement companion gardening. This is a method used by most farmers and homesteaders and involves growing two types of plants in a mutual relationship close to one another.
For example, planting a ground-dwelling plant next to a tall plant like corn will use up less space, and also helps fight off weeds with less room for them to grow.
This method has been used since ancient times, most notably by Native Americans that would pair corn, beans, and squash together in perfect unity.
Companion plants can even have added benefits; basil, for example, is said to ward off flies and mosquitoes, and improves the flavor of tomatoes when paired with them. At the same time, it is said to avoid paring basil with rue or sage, and that companions must be carefully chosen for maximum benefit.
---
Read Also:
---
Composting and Vermiculture
When debating about gardening, it is important to consider how you want to keep your soil full of nutrients to feed your plants and keep your produce yield high. A great way to ensure this is through composting.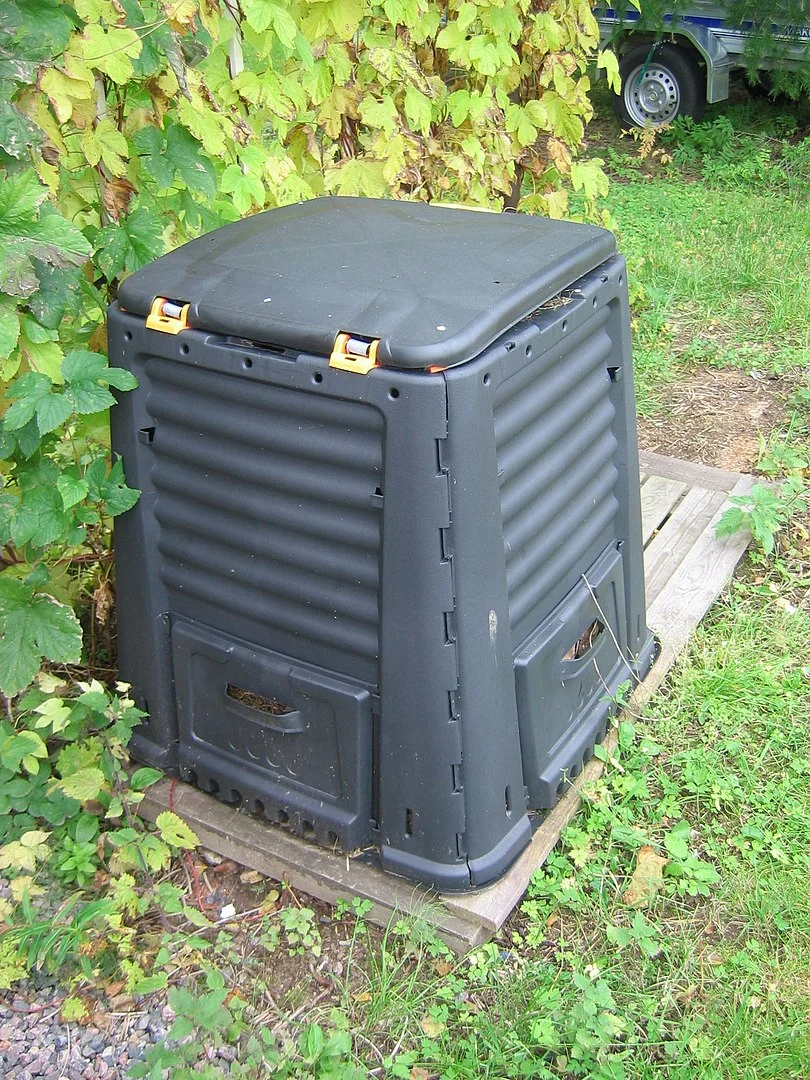 The Breakdown:
Many people think of composting as an ugly, smelly eyesore in their backyard. On the contrary, composting can be done in almost any kind of subtle, out-of-the-way container, and the smells themselves can be contained easily through a lid with a cheap carbon filter on it like the ones sold with water filters.
The composting process itself is simple. Any kind of item that was once living can go into compost. Dead leaves, lawn trimmings, fruit and vegetable scraps, herbivore feces, and even parts of animals are acceptable. It is important to try to keep a fair amount of brown matter, such as fallen leaves, in the compost with the greener matter.
Allow it to break down on its own, but occasionally stir the compost to keep it aired out and fresh in order to keep the microorganisms alive. It won't take long before the compost has broken down enough to be mixed in with your garden soil, and in turn, will feed your plants.
Vermiculture:
Understandably, not many people are fans of worms. But even those creepy wigglies have their uses and are extremely beneficial to any garden. Added to compost, worms will help break down what you've put inside your container or in your compost pile and will spit back out the nutrients and microorganisms.
Not only that, but their hungry mouths improve the overall aeration of the soil and increase the ability of your soil to hold moisture and feed your plants. Better yet, their presence will attract the attention of other worms that will come along and aid your garden as well.
Animal Husbandry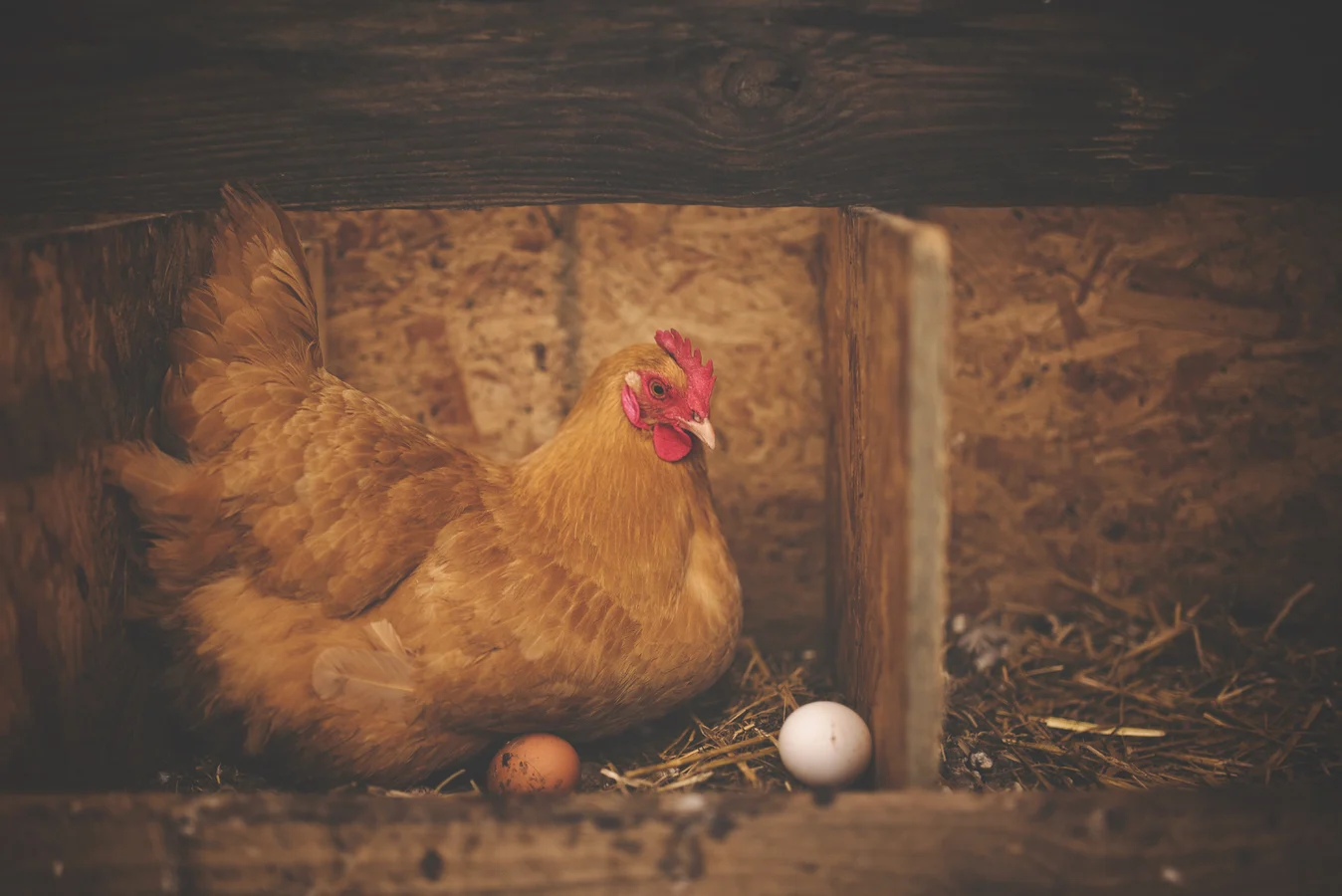 Who doesn't love fresh eggs in the morning? Or a nice glass of milk straight from the source? Keeping animals for their eggs, milk, and even meat can be one way of keeping them from having to go to the produce section ever again.
The number of benefits is practically limitless as well, especially upon the realization that they help your homesteading cycle come full circle.
As you grow your plants they help feed your livestock. Your animals then urinate and defecate, providing excellent fertilizer and additions to your compost. Your compost feeds the plants, feeding the animals, and the animals feed you in one way or another.
The types of animals you can have varied as well; pigs, goats, rabbits, chickens, and even cows can find their way into an urban homestead. It is highly suggested, however, that anyone looking into this option read up on their city's ordinances regarding the possession of livestock in an urban area.
Some have no issue with it, while others have strict rules about the keeping and living arrangements of the animals. This can include the dimensions of the enclosures of the animals, and even requiring the written approval of neighbors at a close distance to your home to prove their "okay" with the possibility of the noise.
Despite these possible challenges, animals make wonderful additions to any homestead, and, while coming with the cost of feeding that plants typically don't, they more than pay their rent in the sustenance that they provide you.
All in all, it brings people some level of peace to know where their food is coming from. Beyond that, the amount of pride from knowing that said food came from your own hands is astronomical.
There are many ways to bring yourself your own amount of independence and economic strength through urban homesteading, and not all can be covered in a single article. If you believe this lifestyle may be exactly what you need, it is highly recommended that hours of research and even classes on the subject go into your decision before you plant your first seed or buy your first rabbit.
The homesteading life is a satisfying one, but cannot begin without some degree of knowledge of the process and the amount of hard work that goes into it.