One of my favorite aspects of gardening is the idea of growing my own food, all by myself and with me fully in control of the inputs into the growing process.
There is something inherently satisfying about indulging in your own home-grown produce, knowing that it is extremely healthy, safe, and cheap (which, come to think of it, is exactly how I want to be as I grow older…). And, that satisfaction comes over and above all the enjoyment I derived from just the growing part alone!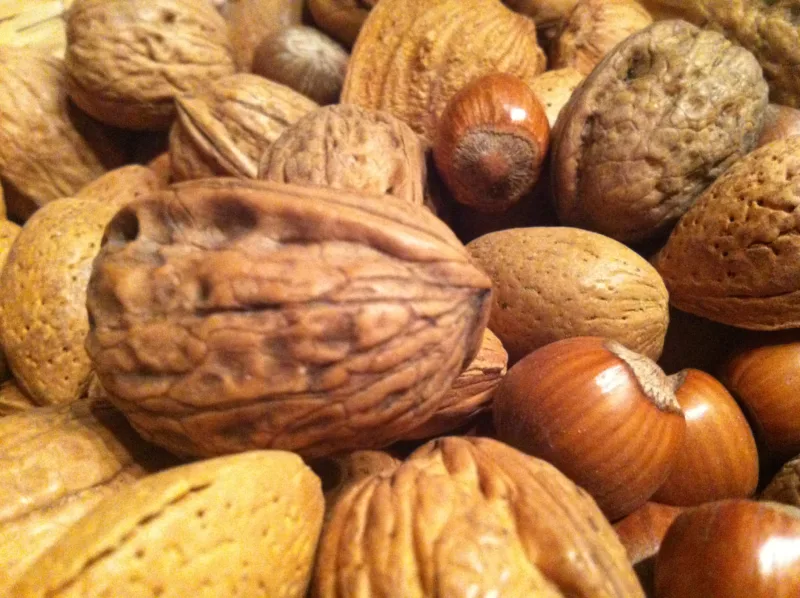 My particular interest in "edible gardening" has always been with fruit and the growing of those special trees and shrubs that produce such a delicious bounty every summer and fall.
I have also been fascinated by the challenge of integrating fruit trees and shrubs into today's limited landscapes, so that one may doubly benefit from both the ornamental qualities of the plant as well as its annual harvest.
Last summer I was walking through the yard of a friend's parents, in a small rural town not too far from my home.
My eye was immediately drawn to a couple of mature, tall trees, which had an unmistakably majestic look to them.
On closer inspection, I immediately recognized them as black walnuts, much to my surprise growing happily in a zone 2b farmstead.
I also couldn't help but notice the plethora of nuts littering the ground beneath the trees. This got me wondering what kinds of nuts can be grown in the north, and what their potential is for use in a home landscape environment.
Nuts are quite simply the fruits of a number of plants.
Fruits in general can be thought of as the seeds of a particular plant, which include the surrounding nutritional materials that are present to help the seed germinate and grow, as well as any protective structure such as a shell, husk, or pod which contains all of this good stuff and shields it from the ravages of the environment.
Nuts are a specific type of fruit characterized by a soft pulp that is often edible, surrounded by a hard protective shell. They are primarily the fruit of trees and shrubs, with some nut trees eventually growing taller than 100'!
Nuts are generally presumed to be a warm-climate crop for the most part.
The majority of the commercially popular favorites, such as almonds, peanuts, cashews, macadamia nuts, and pistachios, come from trees native to much warmer climates than we have here in the North.
Some of these may be candidates for growing indoors as house plants for their ornamental or novelty qualities, however, they can't be expected to produce fruits of any meaningful quality or quantity (or at all), for reasons such as the absence of a compatible pollenizer, short growing season, lack of dormancy, etc.
However, there are a number of truly valuable nut trees and shrubs which can be grown successfully in the North and can be counted on to produce meaningful quantities of delicious nuts every year, to varying degrees.
Here are a few types of nuts that can be successfully grown in the North, along with growing information and some advice as to how you might work them into a typical urban landscape.
Walnuts
There are two species of walnut that can be grown in the north; the black walnut (Juglans nigra) and the butternut (Juglans cinerea), which is also known as the white walnut.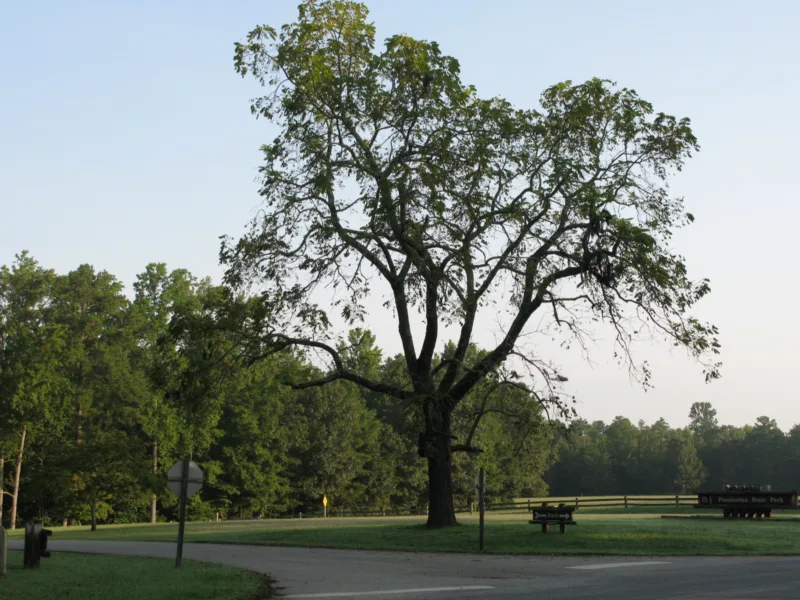 From my experience, both of these can be grown quite successfully in zones 3 and warmer, and are even worth a shot in zone 2, although the growing season will probably not be long enough for the fruit to properly ripen (that is occasionally a challenge in zone 3 as well).
The nuts are extremely flavorful, with the butternut fruit being somewhat oilier than the black walnut.
---
Read Also :
---
They both have extremely thick shells which are nearly impossible to crack, and black walnut shells are further covered by a blackish husk which can really make a mess of your hands and clothes!
Both grow to be very tall and wide trees, which poses a couple of problems. First, it is effectively impossible to get to the fruit until it drops off the tree naturally, and you then have to pick them off the ground.
Also, if you don't regularly pick the nuts up off your lawn, they can become quite the maintenance hassle, as these trees can be prolific producers!
The second challenge is essentially a space problem; black walnuts can grow to be huge trees over 100' tall and very wide-spreading, while butternuts are somewhat shorter trees but still very wide-spreading.
If you live in a typical small suburban neighborhood, don't even bother, because this will be the only tree that you (and your neighbors on either side) will eventually have room for!
Commercial walnuts are grown in much warmer climates, particularly in California.
They are typically from the species Juglans regia, the English or Persian walnut, although specific cultivars have been bred from the species with desirable characteristics.
They differ from their hardy northern allies in that the shells are thinner and easier to crack; anyone who has tried to crack a black walnut will know the value of this trait (incidentally, some recommend the best way to crack black walnuts is to put them on your driveway and then back your car over them a couple of times…).
However, in terms of flavor, most will say the black and white walnuts have a better, fuller flavor than the commercial varieties, and are much preferred for baking (if you manage to crack the shells).
Hazelnuts (Filberts)
A long-time favorite of the holiday season, the honorable filbert is actually the fruit of a rather common shrub of the northern forests of North America and Europe.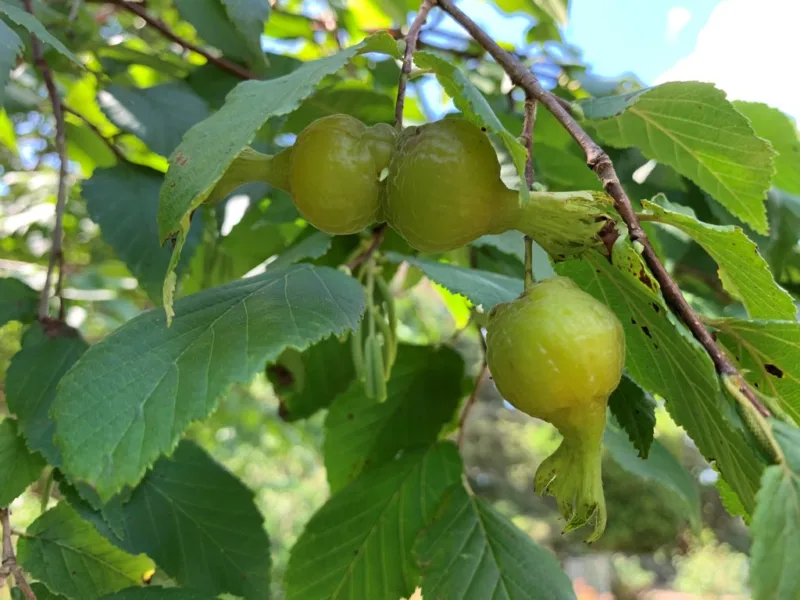 For the record, filberts are hazelnuts and hazelnuts are filberts; these names are interchangeable.
There are a great number of species of this bushy shrub or small tree around the world, with a couple being quite commonplace; the American filbert (Corylus americana) and the European filbert (Corylus avellana).
The nuts you buy in the store are grown commercially from varieties of the European hazelnut which have been bred and selected over hundreds of years for favorable fruiting qualities.
However, as many a hiker will attest, almost all hazelnuts are quite delicious, even from the wildest of plants, and you don't need to grow the commercial varieties to enjoy this native delicacy.
Hazelnuts present two major challenges to the domestic gardener.
First, they are not the neatest shrub to have in your landscape.
This is a native understory shrub of the woodlands of North America and Europe, and looks its best in this native environment, although this is not where it produces the most fruit.
In a garden situation, this shrub can look, well, shrubby! It quickly becomes tall, wide-spreading, and rather unkempt and ragged, and I have yet to find a way to bring out its "best side" in a landscape setting.
The second challenge is that the nuts themselves are often troubled by insects, particularly worms, and growing them truly "organically" might mean a little tolerance of the odd bad nut. You'll also have to fight the squirrels, who adore this fruit.
Pecans
A member of the hickory family, the venerable pecan (Carya illinoiensis) is one of the most desirable of all nuts, having found a permanent place in the hallowed kitchens of the greatest chefs and into the best recipes of good ol' southern American cooking.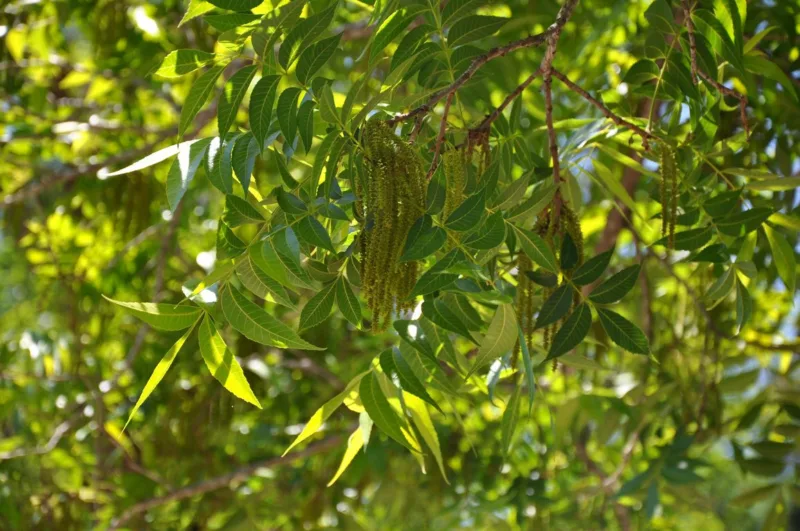 It is sweet, oily, and crunchy, and is the primary ingredient in one of my all-time favorite pies (Mom, are you listening?)!
While it is generally thought of as a southern nut, and it is true that pecans are commercially grown and cultivated only in the deep South, the tree itself is surprisingly hardy.
Based on the specimens I have encountered, I would say it is safely a zone 5 tree, with select specimens which are hardy into zone 4.
Hardiness is a problem, though, in terms of fruit production. This is one tree that needs a long, hot growing season to properly ripen the nuts, much longer than for walnuts, and even in zone 5, fruit production is spotty at best.
Like the walnut, the pecan grows to be an enormous tree that can far exceed 100' when fully mature! It, therefore, has similar landscape challenges to the walnut; the nuts must be picked from the ground, they can become a maintenance headache every fall, and the tree is far too large for the average home landscape.
Despite this, though, I envy those in the warmer parts of the North who can grow this majestic tree and enjoy the delicious "fruits of their labors", pardon the pun.
Other More Unusual Nuts
There are other, somewhat less common nut trees worthy of mention in this article.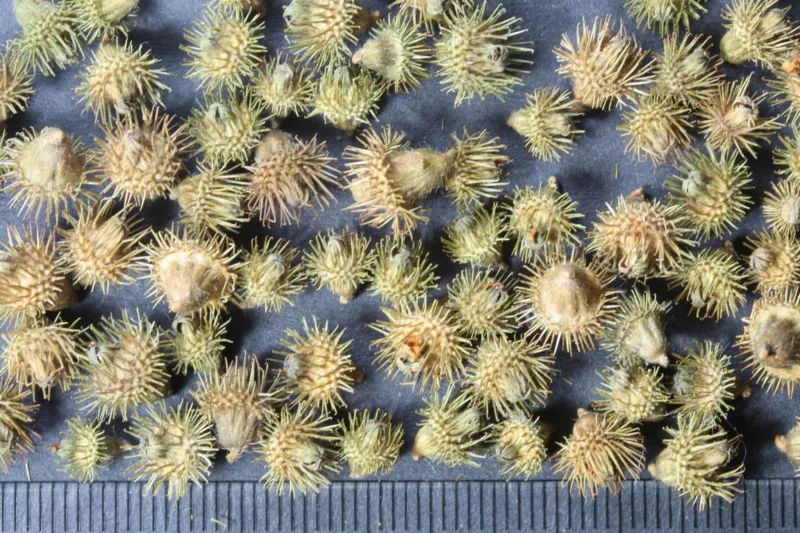 Although they won't find their way into the corner grocery store anytime soon, they have ornamental characteristics which merit consideration in the landscape, even if the nuts are only a secondary benefit.
"Chestnuts roasting on an open fire…" Many of us recall this holiday admonition, but how many of us have actually roasted chestnuts on an open fire? In fact, how many of us have actually even tasted a chestnut?
The stately American chestnut (Castanea dentata) used to be a very common tree in the eastern half of the country, long, long ago, before a nasty disease came along and rendered the entire species virtually extinct.
Nowadays, only remnants of these statesmen of the forest remain, and nut production is all but a dream.
Work has been underway for some time in trying to develop cultivars that are immune to the disease but with no real progress so far.
Some people contend that certain acorns, the fruit of the oak family of trees, are edible and often quite tasty if roasted.
I have personally never tried to eat an acorn (I always thought people would think I'm "nuts"!), but enough people say it is possible, so who knows? I do know that there are varying degrees of a toxin called "tannin" in acorns, which cooking apparently eliminates, but for now, I'll hedge my bets and keep away from this "delicacy".
At least I won't have to fight the squirrels, who have a distinct advantage over me in being able to climb the tree to get to the bounty first.
How about a really rare nut for the "nutty" collector? For the real novelty hound, try a yellowhorn (Xanthoceras sorbifolium) tree.
This obscure native from China is a real winner on the merits of its ornamental performance alone, with the most showy white tubular flowers in spring which feature a yellow center that changes with time to red.
However, the word is that the nuts are edible when roasted, and have quite a taste! Again, I have never tried them, and don't take this as an endorsement to do so, but apparent "experts" with much more knowledge than me list this as a real up-and-coming fruit crop tree.
Regardless, I would recommend that you put one of these in your yard just for the ornamental value alone.
One word of caution; from my experience, this plant is a real terror to transplant, so be prepared for a challenge in the first couple of years.
So enough with the "nut" puns. Suffice it to say that I have great respect for all nut trees and shrubs, and if you want to expand your edible gardening lineup, by all means, work one of these into your landscape.
Just tell the naysayers that your best friend, you know, the "nut" nut, said it was OK!