Keeping your home clean is essential for a healthy and comfortable living environment. When it comes to vacuum cleaners, there are numerous options available in the market. In this blog post, we will discuss the pros and cons of five top-selling vacuum cleaners to help you make an informed decision.
1. Dyson V11 Absolute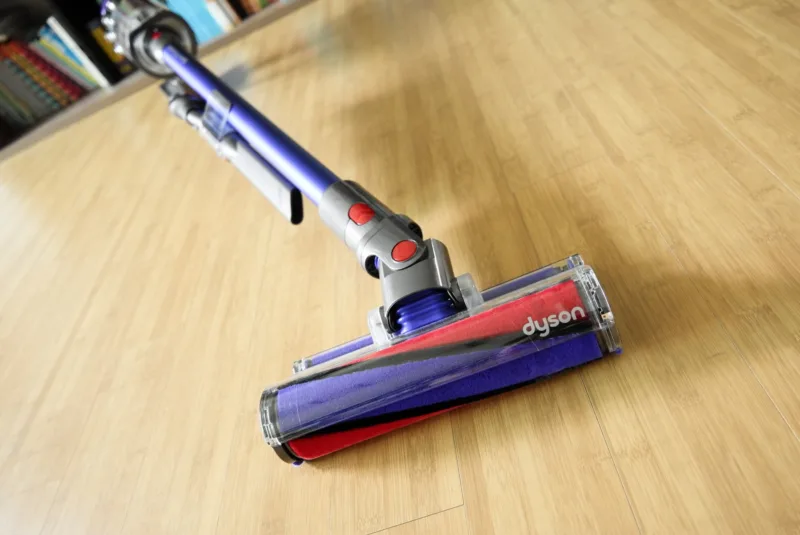 The Dyson V11 Absolute is a powerful cordless vacuum cleaner that offers excellent cleaning performance. One of its standout features is the smart sensor technology, which automatically adjusts the suction power based on the type of surface being cleaned. This ensures efficient cleaning and prevents battery wastage.
Another advantage of the Dyson V11 Absolute is its long battery life. It can run for up to 60 minutes on a single charge, allowing you to clean your entire home without interruption. Additionally, this vacuum cleaner is lightweight and easy to maneuver, making it ideal for those with mobility issues.
However, one downside of the Dyson V11 Absolute is its high price tag. It is one of the more expensive vacuum cleaners on the market, which may not be feasible for everyone's budget. Additionally, some users have reported that the dust canister fills up quickly, requiring frequent emptying.
2. Shark Navigator Lift-Away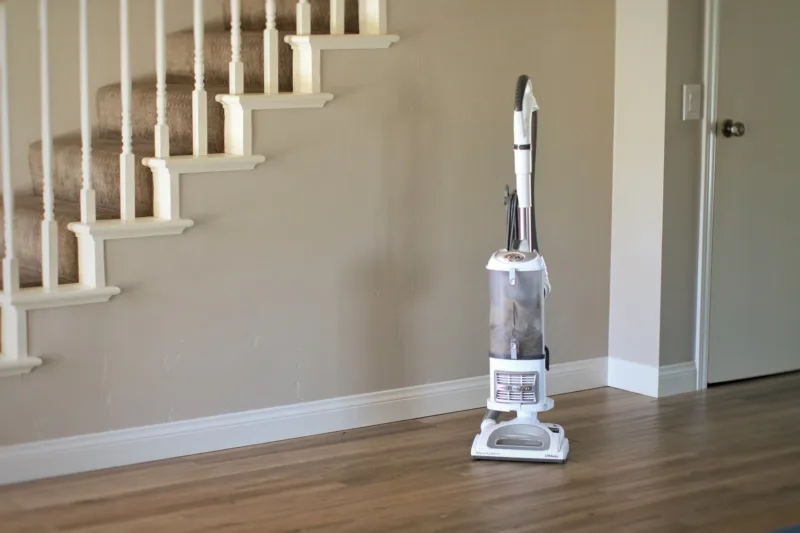 The Shark Navigator Lift-Away is a versatile vacuum cleaner that offers powerful suction and excellent maneuverability. One of its key benefits is the lift-away feature, which allows you to detach the canister and use it as a portable vacuum for cleaning stairs, upholstery, and hard-to-reach areas.
Another advantage of the Shark Navigator Lift-Away is its affordability. It is priced competitively compared to other high-end vacuum cleaners, making it a popular choice among budget-conscious consumers. Additionally, this vacuum cleaner has a large dust bin capacity, reducing the need for frequent emptying.
However, some users have reported that the Shark Navigator Lift-Away can be quite heavy to carry when using the lift-away feature. Additionally, the power cord may be shorter than desired, requiring the use of extension cords in larger areas.
3. Miele Complete C3 Cat & Dog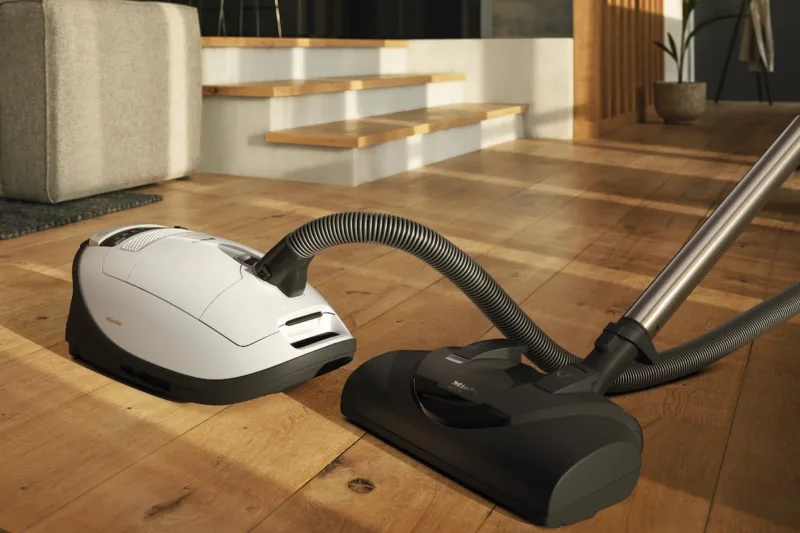 The Miele Complete C3 Cat & Dog is specifically designed for pet owners, with powerful suction and specialized attachments to effectively remove pet hair and dander. This vacuum cleaner also features a HEPA filter, which is highly efficient in capturing allergens and maintaining air quality.
One of the advantages of the Miele Complete C3 Cat & Dog is its durability. It is built to last and withstand frequent use, making it a worthwhile investment for pet owners. Additionally, this vacuum cleaner operates quietly, allowing you to clean without disturbing others in the household.
However, the Miele Complete C3 Cat & Dog is on the higher end of the price spectrum. It may not be suitable for those on a tight budget. Additionally, some users have mentioned that the attachments can be difficult to fit and remove.
4. Hoover WindTunnel MAX UH30600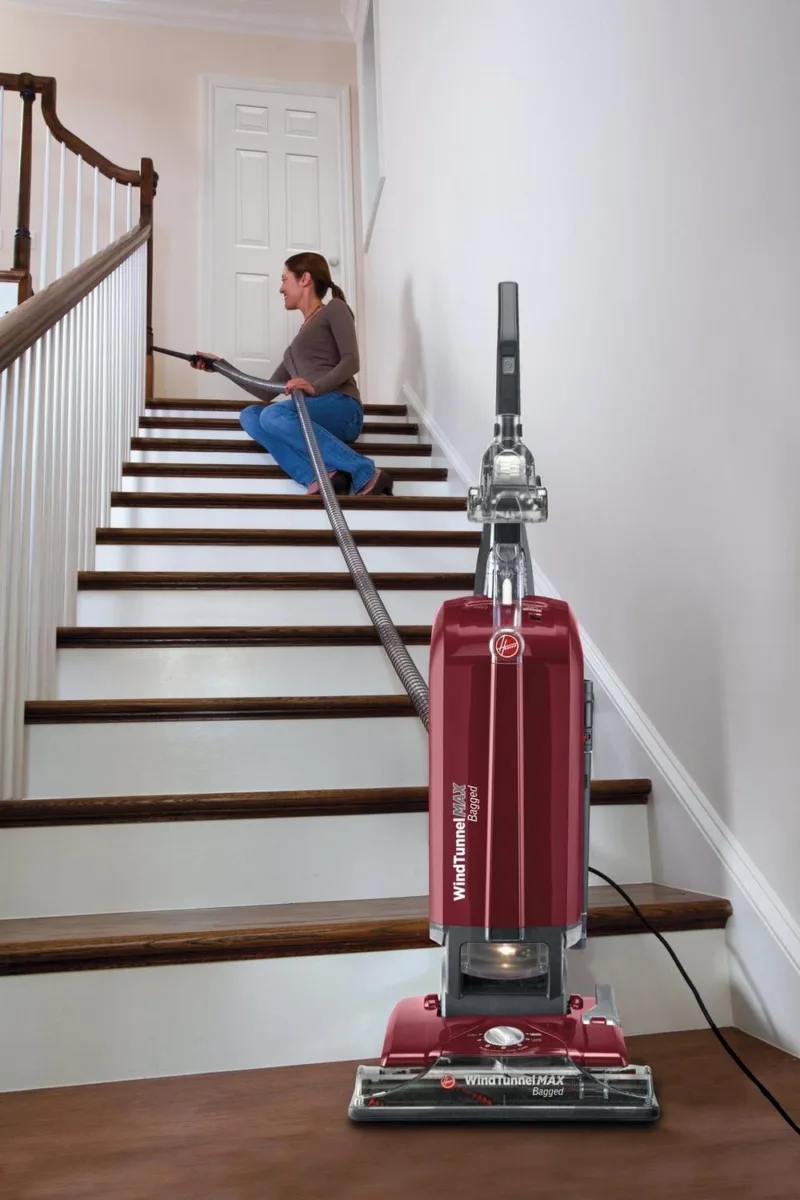 If you are looking for a budget-friendly option without compromising on performance, the Hoover WindTunnel MAX UH30600 is a great choice. It features a powerful suction and innovative WindTunnel technology that effectively lifts and removes embedded dirt. With its HEPA filtration system, it also traps allergens, making it ideal for allergy sufferers.
One drawback of the Hoover WindTunnel MAX UH30600 is its weight. It is relatively heavier compared to other vacuum cleaners on the market. However, its performance and affordability make it a compelling option.
5. iRobot Roomba j7+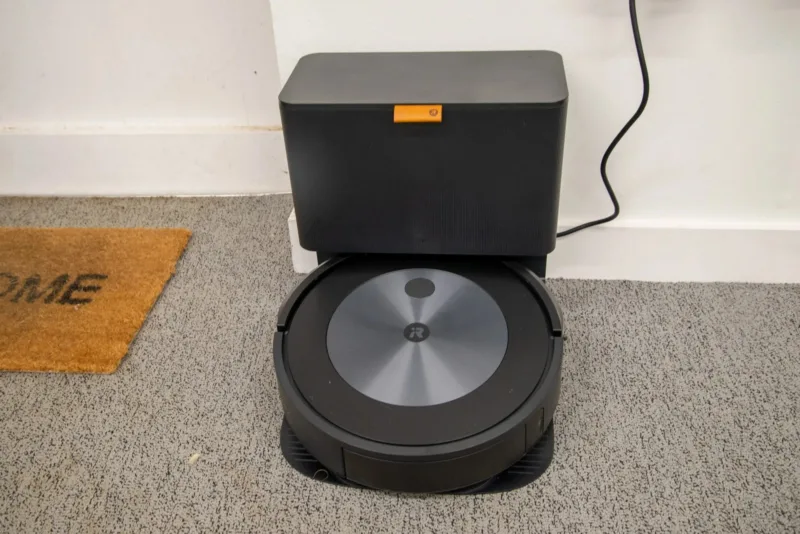 The iRobot Roomba j7+ is a robot vacuum cleaner that can automatically clean your floors and empty their dust bin into a base station. It has a smart navigation system, a self-adjusting cleaning head, and a pet hair management system. It is good for touch-ups, convenience, and pet owners. However, it can be very expensive, have limited suction power, and get stuck on obstacles.
Some of the pros and cons of the iRobot Roomba j7+ are:
Pros:
It has excellent obstacle avoidance technology that can identify and steer away from pet waste and other objects.
It learns from its cleaning data and can suggest areas that need more attention or create no-go zones.
It has a redesigned Clean Base that is less obtrusive and can hold up to 60 days of dirt.
It has a HEPA filter that can trap 99.97% of dust and allergens.
Cons:
It is very expensive compared to other robot vacuums on the market.
It has a middling pet hair pickup on the carpet and may struggle with thick or shaggy carpets.
It has a small dust bin that may fill up quickly if you have a lot of dirt or pet hair in your home.
It has a very loud Clean Base that may disturb you or your pets when it empties the dust bin.
---
Also Read:
---
Considerations for Your Cleaning Routine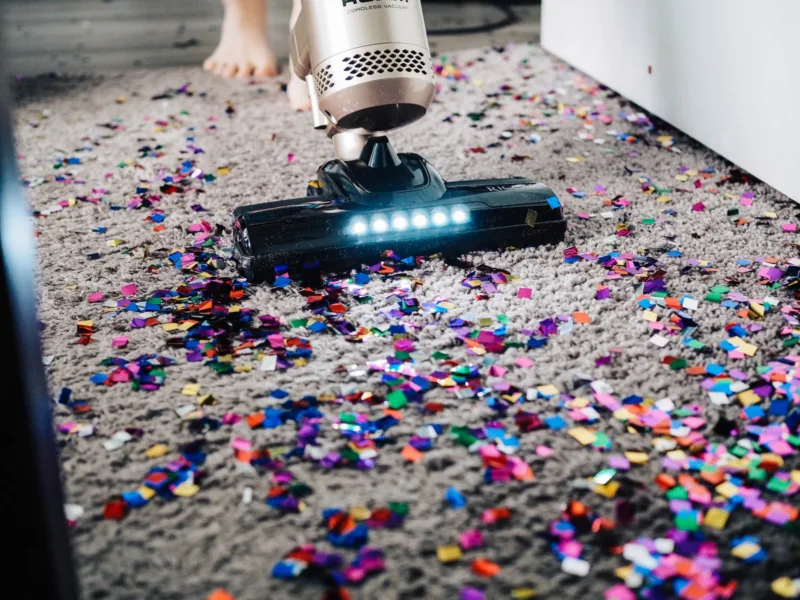 When selecting a vacuum cleaner, it is important to consider your specific cleaning needs and routine. Here are a few factors to keep in mind:
1. Surface Type
Different vacuum cleaners are designed for different surfaces. If you have mostly carpeted floors, a vacuum with strong suction and a brush roll is essential. For hardwood or tiled floors, a vacuum with adjustable suction and soft bristles is recommended to prevent scratches.
2. Bagged or Bagless?
The first decision you'll need to make when choosing a vacuum cleaner is whether you prefer a bagged or a bagless model. Bagged vacuum cleaners come with disposable dust bags, which are easy to remove and dispose of. These bags effectively trap dust and allergens, making them ideal for those with respiratory issues.
On the other hand, bagless vacuum cleaners have a dust cup that collects dirt and debris directly. These models are cost-effective as you don't need to purchase bags, but they may release some dust back into the air during emptying.
If you have pets or suffer from allergies, a bagged vacuum cleaner is a great choice due to its superior filtration system. However, if you value convenience and cost-efficiency, a bagless vacuum cleaner might be better suited for you. Remember to consider your specific needs and make an informed decision!
3. Upright or Canister?
Once you've decided on the bagged or bagless option, the next choice is between an upright or canister vacuum cleaner. Upright vacuum cleaners are popular for their ease of use and storage. They are designed with a motor and brush head in one unit, making them efficient for cleaning carpets and larger areas. Their maneuverability and powerful suction make them an excellent choice for deep cleaning.
On the other hand, canister vacuum cleaners come with a separate unit for the motor and the cleaning head. This design offers more flexibility and is ideal for cleaning stairs, upholstery, and hard-to-reach places. Canister vacuums are also generally lighter, making them easier to carry around. However, they can be less effective on deep carpets compared to upright models.
4. Corded or Cordless?
Lastly, you'll need to consider whether you want a corded or cordless vacuum cleaner. Corded models provide consistent and uninterrupted power, ensuring a thorough cleaning session. They are usually more powerful and have a longer runtime than their cordless counterparts. However, the drawback is the limitation of movement due to the cord.
On the other hand, Cordless vacuum cleaners offer the freedom to clean without being tethered to a power outlet. They are lightweight and agile, making them ideal for quick clean-ups and maneuvering around furniture. However, they do have limited runtime and may require recharging more frequently.
Conclusion
Whether you choose a bagged or bagless model, an upright or canister design, or a corded or cordless option, remember that the best vacuum cleaner is the one that suits your specific needs and makes cleaning a breeze.
Choosing the right vacuum cleaner is vital to ensure efficient cleaning and convenience. all the options listed above are best-selling vacuum cleaners with their own set of pros and cons. Consider your cleaning needs, budget, and preferences before making a decision.
Happy cleaning!