Gardening is viewed by many gardeners only as a hobby, but very few gardeners are aware that it is pure work.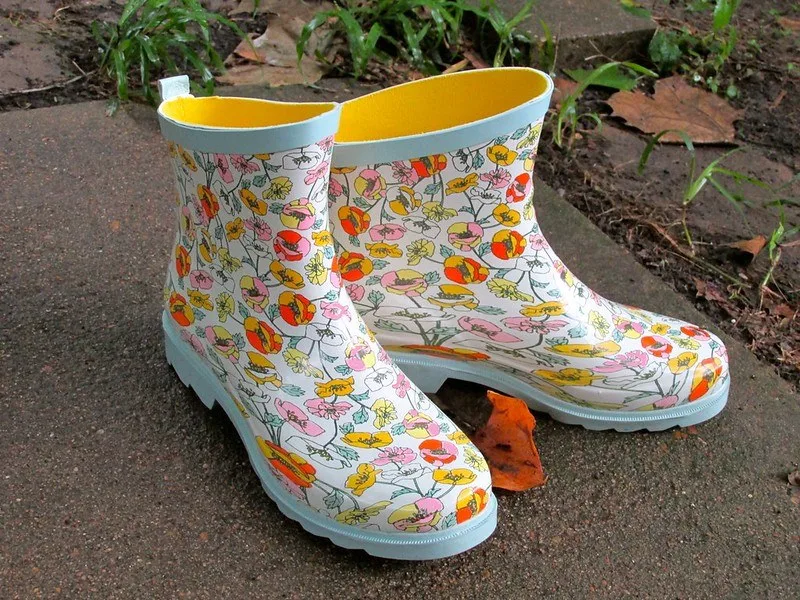 A lot of technology is used in gardening, even the hoe would be capable of causing serious injury. The lawn mower as the main working device, the motor home, the lawn trimmer, the hedge trimmer or the chain saw are all devices that require protective work clothing.
The greatest danger posed by most gardening tools is to the feet, but this is seldom thought of. Since gardening is usually only done when the weather is nice and only on warm days, many gardeners don't think about their garden boots and do all the work in airy garden slippers.
When looking for work shoes, the focus should be on quality and not on price. Work shoes don't have to look pretty, high quality workmanship ensures a long service life for the shoes. Since quality shoes are also used in the professional sector and are exposed to high stress there every day, these shoes should last for years when gardening because the stress is lower.
Safety Shoes / Boots
These are available in a wide variety of variants with a steel toe cap, steel toe cap, and steel insert in the sole, breathable, waterproof, water-repellent, oil-resistant, and acid-resistant shoes.
There are of course other variants, but they are not relevant to gardening. In most cases, work shoes are only known in the black leather version as they are usually worn on construction sites or in steelworks.
We are now heading for the third summer we will spend with our garden. It's been good times so far and I'm sure they'll get even better. Appropriate clothing is always very important to me when gardening. Shoes for gardening should not be underestimated.
I distinguish between two pairs of gardening shoes. Here I have health shoes that are open at the back and should actually be intended as slippers. The thick sole is ideal against stones and bumps. If I want to go outside and not do strenuous tasks there, they are ideal.
I also use my second pair for walks. They are Jack Wolf skin hiking boots that are actually specially designed for hiking on the rock. The high profile and strong soles are ideal for more demanding gardening tasks when digging the earth or building something. For easy watering in summer, you can go outside barefoot.
---
Read Also:
---
Determine the Tasks in the Garden
Before you start looking for the shoes for gardening, you should check your tasks. What exactly are you doing in your garden or what needs to be done? If there is a small water landscape, the shoes should be water-repellent. This is particularly important in autumn or spring when wet clothing does not dry as quickly in the sun.
However, it would also be possible for most tasks, such as weeding or cleaning joints, to be done while kneeling. In this case, flexible shoes that adapt to the bent shape of the foot when gardening would be important.
So-called all-rounders are also a good choice. In addition to the water-repellent surface, a thick sole against stones and thorns is important here, as is the darkest possible material for easy cleaning.
Appropriate Shoes for Gardening
If you have made your demands on shoes for gardening, you can already make your choice. One area where you should find a particularly large number of suitable products is work shoes. Good safety shoes are represented here in large quantities. Pay attention to whether they are open, half-open, or completely closed at the back.
Open-toed shoes can quickly become a nuisance, especially when working in the garden. Soil and small stones can get between the sole and the foot and make frequent removal and cleaning necessary. On the other hand, completely closed shoes are very warm in summer and hardly bearable.
I recommend that you get several shoes that can be put on as needed. These do not have to be new. Most of them still have a pair of shoes lying around somewhere in the basement. These could then be combined with a new pair. So you always have the right shoes for gardening.